PRAEHISTORICA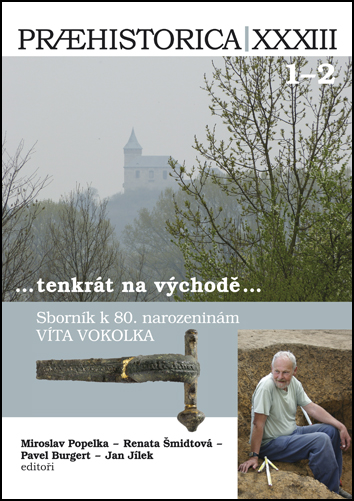 Praehistorica jsou odborným akademickým časopisem zaměřeným na archeologii ve Střední Evropě. Časopis vychází od roku 1938 a specializuje se zejména na období pravěku a ranné doby dějinné.
Percepce technologické variability na příkladu neolitického sídliště v Bylanech
[Perception of technological variability on the example of Neolithic settlement site in Bylany]
Klára Neumannová, Richard Thér, Petr Květina, Tomáš Hrstka
DOI: https://doi.org/10.14712/25707213.2017.24
zveřejněno: 16. 03. 2017
Abstract
This article presents the development of the technological analysis of pottery on the large Neolithic settlement at Bylany (Czech Republic). The aim of the study is to identify technological chains and interpret the relations between technology and social characteristics of the settlement. Technological variability is examined in relation to chronological and spatial diversity of settlement areas. The approach is based on visual examination of macroscopic features coupled with a validation of observed phenomena by microscopic analysis. The analysis is focused not only to define technologically distinctive groups of pottery but also to reveal nature of this groups. For this reason, the emphasis is placed on quantification of observed phenomena. So far the quantitative approaches were more a theory than viable praxis. Until recently, complex quantitative analysis was not imaginable without enormous time consuming effort, so that the traditional classificatory approach masking the nature of the technological variability and inhibiting the analysis of its dynamics has been at least partially dictated by the nature of analytical techniques either macro- or microscopic. Development of techniques of automated image and SEM-EDS analysis brings new possibilities for understanding of the nature of the technological variability. It allows to locate pottery samples in the multidimensional space of relevant variables and interpret, where intentions and accents of the potters in terms of technological behaviour were.
Klíčová slova: Bylany – neolit – kultura lineární keramiky – technologie keramiky – techniky vytváření keramiky – suroviny pro výrobu keramiky – modální mineralogická analýza – skenovací elektronová mikroskopie – makroskopická analýza

Percepce technologické variability na příkladu neolitického sídliště v Bylanech is licensed under a Creative Commons Attribution 4.0 International License.
210 x 297 mm
vychází: 2 x ročně
ISSN: 0231-5432
E-ISSN: 2570-7213
Ke stažení