PRAEHISTORICA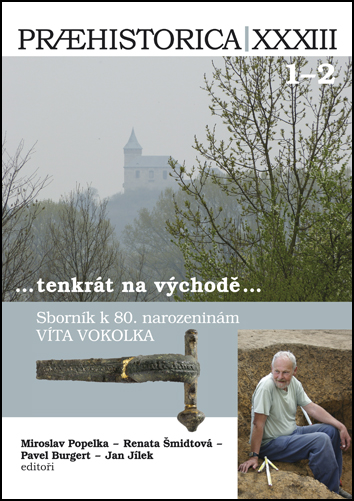 Praehistorica jsou odborným akademickým časopisem zaměřeným na archeologii ve Střední Evropě. Časopis vychází od roku 1938 a specializuje se zejména na období pravěku a ranné doby dějinné.
"Lausitzer" Doppelburgen in Polen
Bogusław Gediga
DOI: https://doi.org/10.14712/25707213.2017.12
zveřejněno: 16. 03. 2017
Abstract
Fortified settlements which occurred between the end of Bronze Age and Early Iron Age, were subject of great interest of many researchers. The less was known about their origins, the more intensive study was carried out. The amount of fortified settlements in Silesia varied from around 40 to 16 estimated at present. Since 19th century several hypothesis regarding their function, has been proposed. In particular so called coupled settlements – Doppelburgen has been widely discussed, of which about 5 have survived till present times in Silesia. Location of two twin fortified settlements has been established in Wrocław-Osobowice in the distance of 1 kilometer from each other. In past times hypothesis of social stricter has been presented as an explanation of twin settlement location. One has been considered as a seat of sovereign while the other used to be inhabited by local community. Nowadays this interpretation seems to be mistaken – the amount of objects is changeable and does not reflect the actual function of those constructions. Probably the smaller one (0.5 ha) has been used as a ceremonial building and perhaps a place where Halstatt aristocracy lived. The bigger one (7 ha) was probably inhabited by vast majority of the community (Volksburg).
Klíčová slova: Polsko – Slezsko – doba bronzová a starší doba železná – opevněná sídliště – Doppelburgen

"Lausitzer" Doppelburgen in Polen is licensed under a Creative Commons Attribution 4.0 International License.
210 x 297 mm
vychází: 2 x ročně
ISSN: 0231-5432
E-ISSN: 2570-7213
Ke stažení