AUC KINANTHROPOLOGICA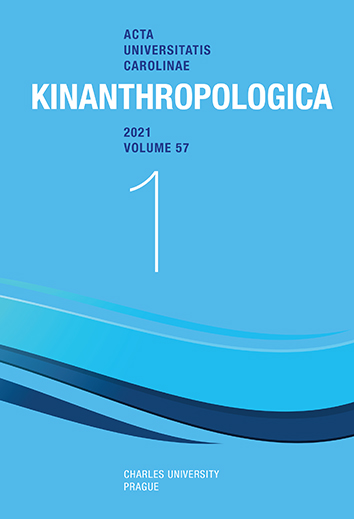 Acta Universitatis Carolinae Kinanthropologica (AUC Kinanthropologica) is an international peer reviewed journal for the publication of research outcomes in the humanities, the social sciences and the natural sciences, as applied to kinathropology. It is a multidisciplinary journal accepting only original unpublished articles in English in the various sub-disciplines and related fields of kinanthropology, such as Anthropology, Anthropomotorics, Sports Pedagogy, Sociology of Sport, Philosophy of Sport, History of Sport, Physiology of Sport And Exercise, Physical Education, Applied Physical Education, Physiotherapy, Human Biomechanics, Psychology of Sport, Sports Training and Coaching, Sport Management, etc. The journal also welcomes interdisciplinary articles. The journal also includes reports of relevant activities and reviews of relevant publications.
The journal is abstracted and indexed by CNKI, DOAJ, EBSCO, ERIH PLUS, SPOLIT, SPORTDiscus, and Ulrichsweb.
Looking back at Professor PhDr. Antonín Rychtecký, DrSc.
Pavel Slepička
DOI: https://doi.org/10.14712/23366052.2021.2
zveřejněno: 16. 06. 2021
Abstract

Looking back at Professor PhDr. Antonín Rychtecký, DrSc. is licensed under a Creative Commons Attribution 4.0 International License.
157 x 230 mm
vychází: 2 x ročně
cena tištěného čísla: 190 Kč
ISSN: 1212-1428
E-ISSN: 2336-6052
Ke stažení