AUC GEOGRAPHICA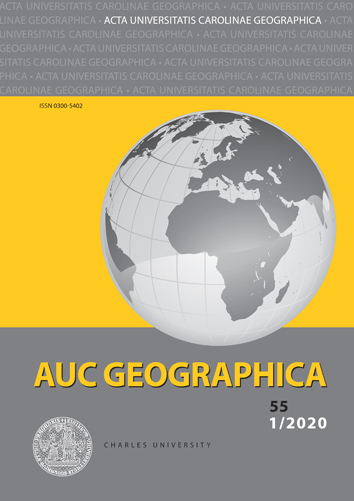 AUC Geographica (Acta Universitatis Carolinae Geographica) jsou recenzovaným vědeckým časopisem vycházejícím od roku 1966. Seznamují s aktuálními výsledky vědeckého výzkumu v geografických oborech: fyzické geografie a geoekologie, socioekonomické geografie a regionálního rozvoje, kartografie a geoinformatiky, demografie a geodemografie.
The impact of external institutional shocks on Russian regions
Irina Danilova, Olga A. Bogdanova, Angelika V. Karpushkina, Tatiana Karetnikova
DOI: https://doi.org/10.14712/23361980.2020.7
zveřejněno: 14. 05. 2020
Abstract
The aim is to assess the susceptibility of the regional economy to shocks associated with unexpected changes in institutional rules, trading instruments, as well as accession to international organizations. The impulse response approach to the study of shocks served as a methodological basis. The authors propose and test a new methodological approach that consists in identifying regions characterized by persistent development or a potential for changing the gross regional product as a response to an external shock impulse. It also allows to determine resonant factors that affect the vulnerability, depth and scale of economic consequences. The study reveals that an external institutional shock influences the economic development of regions in various ways, which is due to a number of vulnerability factors. This leads to the formation of territories that differ in the level of susceptibility to shocks and possess the ability to maintain the trend of economic development.
Klíčová slova: external institutional shocks; vulnerability; vulnerability factors; regional development; persistence

The impact of external institutional shocks on Russian regions is licensed under a Creative Commons Attribution 4.0 International License.
210 x 297 mm
vychází: 2 x ročně
cena tištěného čísla: 200 Kč
ISSN: 0300-5402
E-ISSN: 2336-1980
Ke stažení