CENTRAL EUROPEAN JOURNAL FOR CONTEMPORARY RELIGION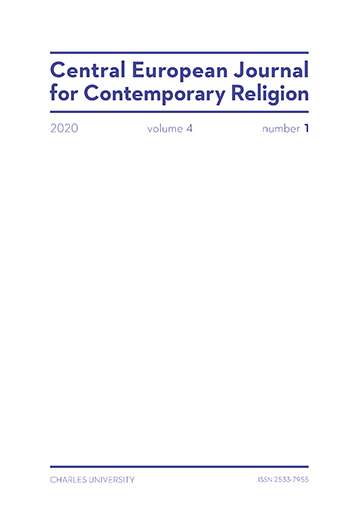 Central European Journal for Contemporary Religion je recenzovaný vědecký časopis zaměřený na srovnávací religionistiku a příbuzné obory, přičemž se věnuje zejména problematice současných náboženství ve střední a východní Evropě. Časopis vychází dvakrát ročně a je vydávám společně Husitskou teologickou fakultou Univerzity Karlovy a nakladatelstvím Karolinum.
Zuism: History and Introduction
Alexander Nash
DOI: https://doi.org/10.14712/25704893.2021.3
zveřejněno: 11. 04. 2022
Abstract
Zuism is a religious movement inspired by ancient Sumeria. The first documented occurrence of it is from Iceland. This article analyses the religious organisation within the Iceland-specific context and argues that its sudden rise in popularity can be at least partially attributed to Iceland's specific relations between church, state, and taxation. The first part of the article focuses on introducing the movement and explaining the background situation that led to its creation. The second part introduces its core religious tenets. Finally, the third part focuses on how Zuism developed in the years following its founding and addresses its controversy.
Klíčová slova: Zuism; Iceland; Mesopaganism; Neopaganism; Sumeria; Church tax

Zuism: History and Introduction is licensed under a Creative Commons Attribution 4.0 International License.
157 x 230 mm
vychází: 2 x ročně
cena tištěného čísla: 180 Kč
ISSN: 2533-7955
E-ISSN: 2570-4893
Ke stažení