CENTRAL EUROPEAN JOURNAL FOR CONTEMPORARY RELIGION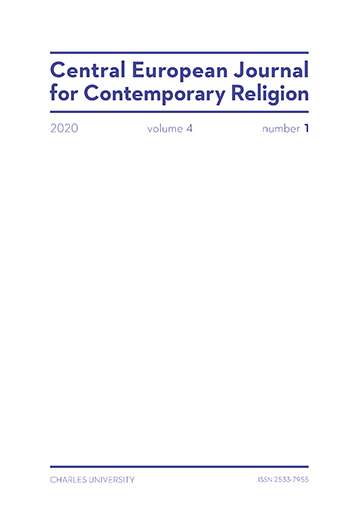 Central European Journal for Contemporary Religion je recenzovaný vědecký časopis zaměřený na srovnávací religionistiku a příbuzné obory, přičemž se věnuje zejména problematice současných náboženství ve střední a východní Evropě. Časopis vychází dvakrát ročně a je vydávám společně Husitskou teologickou fakultou Univerzity Karlovy a nakladatelstvím Karolinum.
Bioshock: Infinite as the Mirror of America?
Jiří Kothera
DOI: https://doi.org/10.14712/25704893.2021.2
zveřejněno: 11. 04. 2022
Abstract
Few mainstream computer games have caused such controversy as Bioshock: Infinite (2013). The third instalment of the Bioshock series is set in the fictional city of Columbia in an alternate history of the early twentieth century, which at first glance appears to be a perfect social utopia. After a while, however, the narrative begins to uncover the multilayered problems of society oppressed by a fraction of the white elite and religious fanaticism. The popularity of the game is not only due to the attractive audiovisual processing and complex game mechanics. It is primarily a story that uses an unprecedented amount of religious symbolism – especially Christian symbols, historical references, polysemic story elements, and a story based on the concepts of frontier myth and American exceptionalism. This work will deal with analysing these phenomena, especially those directly related to the religious and nationalistic topics in the United States.
Klíčová slova: Bioshock; Religion; Politics; Videogames; American Exceptionalism; The Frontier Myth

Bioshock: Infinite as the Mirror of America? is licensed under a Creative Commons Attribution 4.0 International License.
157 x 230 mm
vychází: 2 x ročně
cena tištěného čísla: 180 Kč
ISSN: 2533-7955
E-ISSN: 2570-4893
Ke stažení