CENTRAL EUROPEAN JOURNAL FOR CONTEMPORARY RELIGION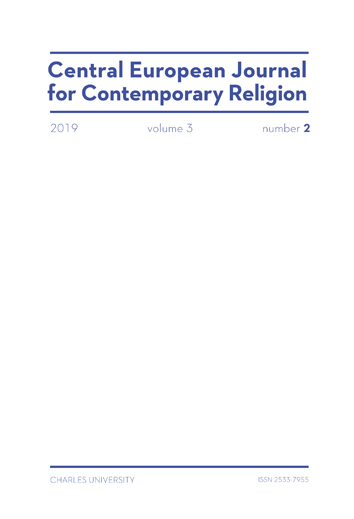 Central European Journal for Contemporary Religion je recenzovaný vědecký časopis zaměřený na srovnávací religionistiku a příbuzné obory, přičemž se věnuje zejména problematice současných náboženství ve střední a východní Evropě. Časopis vychází dvakrát ročně a je vydávám společně Husitskou teologickou fakultou Univerzity Karlovy a nakladatelstvím Karolinum.
Healing by Fiction: Carlos Castaneda in the Context of Neo-Shamanism and Psychotherapy
Matyáš Müller
DOI: https://doi.org/10.14712/25704893.2020.2
zveřejněno: 02. 10. 2020
Abstract
Carlos Castaneda is famous for the series of books about his shamanistic apprenticeship and, subsequently, mastery. As an author, however, he seems to be resisting any categorization as he has been moving on the borders of ethnography, fiction and esoterism. This article aims to assess his possible contribution to psychotherapeutic theory and practice. Castaneda is considered one of the fathers of the neo-shamanistic movement that seems to be linked to some schools of Western psychotherapy in many ways. However, he does not display many of its typical characteristics. While neo-shamanism tends to emphasize positive aspects of the world, harmony and healing, Castaneda emphasizes contemplating the "dark side of the world" and his approach contains a lot of dangerous and potentially psychologically disruptive techniques. Castaneda is thus probably less convenient for psychotherapeutic use than some of his followers. Despite that, some elements of his work seem to have a psychotherapeutic potential and they have not been left unnoticed in the psychotherapeutic community. I emphasize two specific elements of his work to be key in this respect: narrativity and direct bodily experience. Castaneda's ambiguous position at the borders of genres thus can serve us to perceive their permeability at the one hand but also to remind us of the importance of keeping them apart on the other hand.
Klíčová slova: Carlos Castaneda; Neo-Shamanism; Psychotherapy; Body; Narrative

Healing by Fiction: Carlos Castaneda in the Context of Neo-Shamanism and Psychotherapy is licensed under a Creative Commons Attribution 4.0 International License.
157 x 230 mm
vychází: 2 x ročně
cena tištěného čísla: 180 Kč
ISSN: 2533-7955
E-ISSN: 2570-4893
Ke stažení