CENTRAL EUROPEAN JOURNAL FOR CONTEMPORARY RELIGION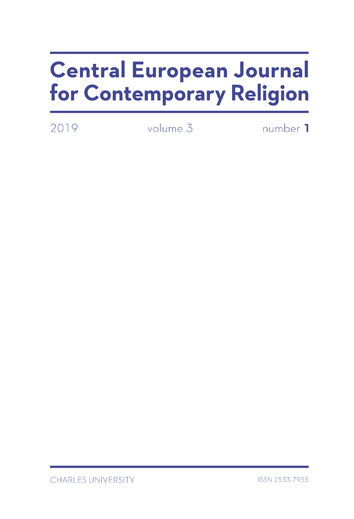 Central European Journal for Contemporary Religion je recenzovaný vědecký časopis zaměřený na srovnávací religionistiku a příbuzné obory, přičemž se věnuje zejména problematice současných náboženství ve střední a východní Evropě. Časopis vychází dvakrát ročně a je vydávám společně Husitskou teologickou fakultou Univerzity Karlovy a nakladatelstvím Karolinum.
Religion and Religiosity in Contemporary Poland
Dariusz Wadowski
DOI: https://doi.org/10.14712/25704893.2019.2
zveřejněno: 31. 01. 2020
Abstract
The article addresses the problem of changes that are currently taking place in the field of religious beliefs, religious customs and the role of religion and the Catholic Church in Polish society. The author presents selected data from sociological research conducted in recent years, which quite clearly show trends of weakening religious engagement, increase in religious pluralism, individualization and privatization of religion, as well as weakening the importance of the institutional Church. Although certain tendencies are outlined, it is unpredictable what their further course will be. In the light of the presented research results, it is clear that the Catholic Church in Poland must look for new forms of pastoral care and new forms of presence in the life of Polish society.
Klíčová slova: religion; religiosity; secularization; Poland; sociology of religion

Religion and Religiosity in Contemporary Poland is licensed under a Creative Commons Attribution 4.0 International License.
157 x 230 mm
vychází: 2 x ročně
cena tištěného čísla: 180 Kč
ISSN: 2533-7955
E-ISSN: 2570-4893
Ke stažení