CENTRAL EUROPEAN JOURNAL FOR CONTEMPORARY RELIGION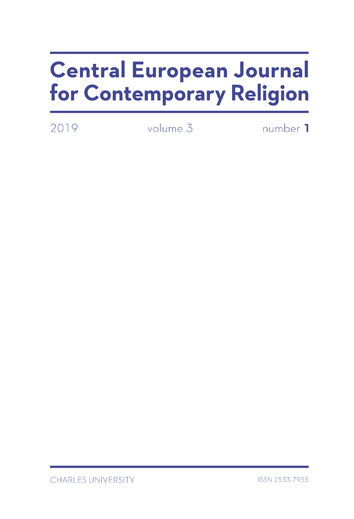 Central European Journal for Contemporary Religion je recenzovaný vědecký časopis zaměřený na srovnávací religionistiku a příbuzné obory, přičemž se věnuje zejména problematice současných náboženství ve střední a východní Evropě. Časopis vychází dvakrát ročně a je vydávám společně Husitskou teologickou fakultou Univerzity Karlovy a nakladatelstvím Karolinum.
Religiosity in Slovakia: Structure, Dynamics and Spatial Diversification
Tatiana Zachar Podolinská, Miroslav Tížik, Juraj Majo
DOI: https://doi.org/10.14712/25704893.2019.1
zveřejněno: 31. 01. 2020
Abstract
Religiosity represents a key temporal and spatial-based social phenomenon with great internal variability. In this paper, we focus on a selection of the most important indicators of this factor in Slovakian society. With the aid of temporal statistical data with some structural differences (such as age) in current society, we attempt to concentrate on the dynamics and great spatial diversification of denominational division in Slovakia. The Church and state relationship is another politically important factor which influences this social phenomenon. The variability of relationships within the social and political context and its transformations was a significant determinant influencing the religiosity and development of religious life. Moreover, even in today's mostly secularizing society, this relationship maintains its importance for the society. In the analysis of societal religiosity, we have to focus on the internal aspects of faith, measured by representative surveys that portray varieties of internal aspects of faith and their divergence from the censual measurement of denominational affiliation.
Klíčová slova: religiosity; Slovakia; diversity; denominations; secularization; church-state relation

Religiosity in Slovakia: Structure, Dynamics and Spatial Diversification is licensed under a Creative Commons Attribution 4.0 International License.
157 x 230 mm
vychází: 2 x ročně
cena tištěného čísla: 180 Kč
ISSN: 2533-7955
E-ISSN: 2570-4893
Ke stažení