AUC INTERPRETATIONES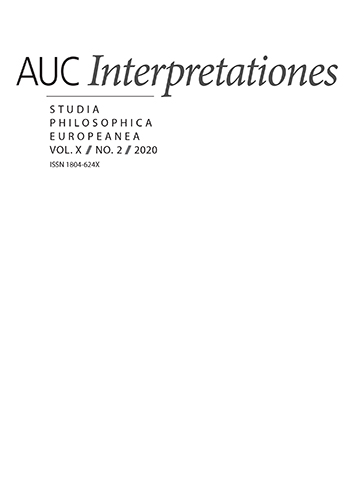 AUC Interpretationes (Acta Universitatis Carolinae Interpretationes Studia Philosophica Europeanea) je filosofický časopis zaměřený na evropskou filosofii 20. století, zejména na francouzskou a německou filosofii a fenomenologii.
The phenomenology of the theatrical performance
Zsolt Benedek
DOI: https://doi.org/10.14712/24646504.2022.10
zveřejněno: 26. 07. 2022
Abstract
The purpose of this article is the phenomenological description of theatrical performance throughout the revision of some of the key-concepts of Hans Thies-Lehmann's and Erika Fischer-Lichte's reception theories from the perspective of Marc Richir's thought concerning the architectonical transposition of experiencing. This revision includes the Freudian concept of "evenly hovering attention" (gleichschwebende Aufmerksamkeit) that Lehmann describes as the spectator's optimal disposition of reception, and the concept of "perceptual multistability" which in Fischer-Lichte's theory is meant to outline the spectator's instability in the perception of the actor and the represented character. I will rethink the phenomenalization of the above mentioned phenomena primarily by introducing Marc Richir's thoughts concerning the primacy of phantasia over perception and his description of the experience of the sublime. I will argue that the phenomenon of theatrical performance (in several cases) can be the ground of a collectively performed act of symbolic and aesthetic Stiftung.

The phenomenology of the theatrical performance is licensed under a Creative Commons Attribution 4.0 International License.
148 x 210 mm
vychází: 2 x ročně
cena tištěného čísla: 180 Kč
ISSN: 1804-624X
E-ISSN: 2464-6504
Ke stažení