EUROPEAN JOURNAL OF ENVIRONMENTAL SCIENCES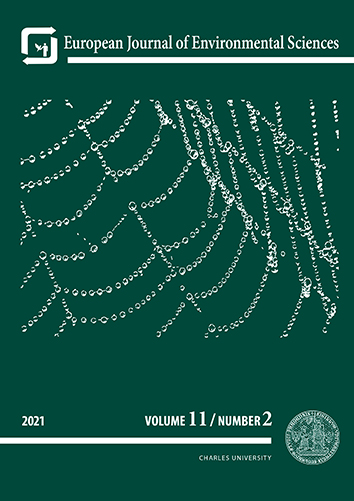 European Journal of Environmental Sciences nabízí původní recenzované články z oblasti environmentálních věd, mnohdy inter- a transdisciplinární povahy se zvláštním zřetelem na evropské problémy. Časopis rovněž publikuje kritické shrnující texty a přehledy situace v oblasti ochrany životního prostředí v konkrétních regionech a zemích. Zaměřuje se na širokou škálu témat, jako například přímé a nepřímé interakce živých a neživých složek životního prostředí, interakce s lidskou společností nebo environmentální udržitelnost.
The role of Natura 2000 network in protecting the orchid flora of East Macedonia (NE Greece)
Spyros Tsiftsis
DOI: https://doi.org/10.14712/23361964.2021.8
zveřejněno: 14. 12. 2021
Abstract
East Macedonia (northeast Greece) is a relatively small part of Greece, where a considerable number of orchid taxa occurs. Some of these orchids can only be found there and this fact makes the specific area of Greece unique. In this study, an up-to date database of orchid records was used to assess the effectiveness of the existing Natura 2000 network. Specifically, the effectiveness of the Natura 2000 network was evaluated by identifying the number of orchids whose distribution is overlapping to a lesser or greater extent with the network, which chorological categories are included/excluded from it, and whether the rare and threatened orchid taxa are adequately distributed within that. Out of the 73 orchid taxa recorded in East Macedonia so far, 14 taxa are exclusively distributed outside the Natura 2000 network. Specifically, the Natura 2000 network is not overlapped with a number of Balkan and Mediterranean orchid taxa, which are only sparsely found in East Macedonia. Moreover, most of the orchid taxa that have been classified in the threat categories of the IUCN are distributed within the Natura 2000 network of East Macedonia, and specifically, some of the most threatened ones are almost exclusively distributed within that network. Consequently, although the Natura 2000 network is not congruent with the distribution of a number of species of southern origin, which are widely distributed elsewhere in Greece, it can conserve important floristic elements of Greece, which are orchid taxa of northern or central European origin.
Klíčová slova: conservation; East Mediterranean; Orchidaceae; Threatened species

The role of Natura 2000 network in protecting the orchid flora of East Macedonia (NE Greece) is licensed under a Creative Commons Attribution 4.0 International License.
210 x 297 mm
vychází: 2 x ročně
cena tištěného čísla: 150 Kč
ISSN: 1805-0174
E-ISSN: 2336-1964
Ke stažení