AUC INTERPRETATIONES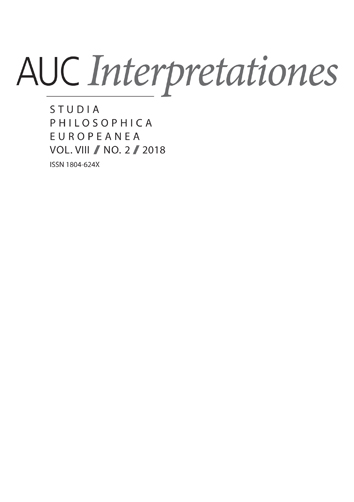 AUC Interpretationes (Acta Universitatis Carolinae Interpretationes Studia Philosophica Europeanea) je filosofický časopis zaměřený na evropskou filosofii 20. století, zejména na francouzskou a německou filosofii a fenomenologii.
Mondialité et diversité culturelle
[Globality and cultural diversity]
Oumar Dia
DOI: https://doi.org/10.14712/24646504.2020.5
zveřejněno: 30. 06. 2020
Abstract
This article is a plea for cultural diversity, not guaranteed by the two dominant and opposite forms governing the current process of globalization – abstract universalism and cultural sectarianism. While the former ignores our differences in the name of humanism, the latter proclaims to defend our identities but in fact leads to promoting self-closure and violence. Based on the work of Edouard Glissant, in particular on his concept of "globality", this article advocates a third way, which equally promotes cultural interpenetration and preservation of local identities. This third way represents both a realistic approach and a utopia. It cannot be achieved without significant effort and phased structural development – from the local to the global – with values stemming from cultural diversity. This article demonstrates that the fate of globality, and that is to say of cultural diversity, depends upon ethical choices every person makes.

Mondialité et diversité culturelle is licensed under a Creative Commons Attribution 4.0 International License.
148 x 210 mm
vychází: 2 x ročně
cena tištěného čísla: 180 Kč
ISSN: 1804-624X
E-ISSN: 2464-6504
Ke stažení