AUC INTERPRETATIONES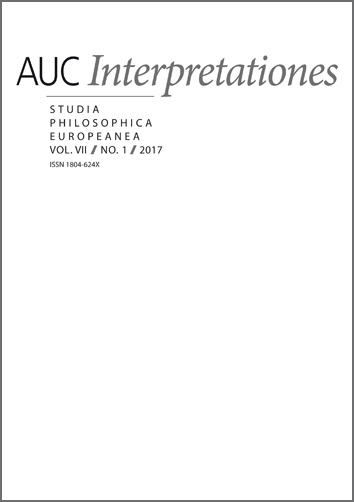 AUC Interpretationes (Acta Universitatis Carolinae Interpretationes Studia Philosophica Europeanea) je filosofický časopis zaměřený na evropskou filosofii 20. století, zejména na francouzskou a německou filosofii a fenomenologii.
Jan Patočka's Non-Political Politics
Jakub Homolka
DOI: https://doi.org/10.14712/24646504.2018.10
zveřejněno: 30. 05. 2018
Abstract
This article is concerned with the work of the Czech philosopher Jan Patočka (1907–1977) and his approach to politics. The article follows Miloš Havelka's thesis that Patočka's approach to politics can be understood within the concept of non-political politics as it has been developed in the Czech lands since the 19th century. In order to elaborate and further develop Havelka's argument, the article puts Patočka's public and civic activities, especially his participation in the Czechoslovak civic initiative Charter 77, in the context of his philosophical thought as well as in the socio-political circumstances of former Czechoslovakia. More precisely, Patočka's understanding of politics is interpreted with regards to his philosophical concept of the spiritual person, which he developed throughout his career, beginning in the 1930s. At the same time, Patočka's attempt to formulate his own approach to politics is seen as a critique of the servile and opportunist attitude taken by some members of the Czechoslovak intellectual elite during the period known as normalisation, in the 1970s. In this way, the concept of non-political politics can be seen as a point of intersection of Patočka's philosophical work and his public activities.

Jan Patočka's Non-Political Politics is licensed under a Creative Commons Attribution 4.0 International License.
148 x 210 mm
vychází: 2 x ročně
cena tištěného čísla: 180 Kč
ISSN: 1804-624X
E-ISSN: 2464-6504
Ke stažení