AUC INTERPRETATIONES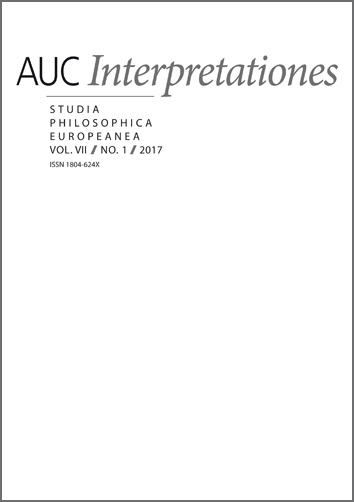 AUC Interpretationes (Acta Universitatis Carolinae Interpretationes Studia Philosophica Europeanea) je filosofický časopis zaměřený na evropskou filosofii 20. století, zejména na francouzskou a německou filosofii a fenomenologii.
The Bondage to Life, from Patočka to Chakrabarty
Marion Bernard
DOI: https://doi.org/10.14712/24646504.2018.6
zveřejněno: 30. 05. 2018
Abstract
The purpose of this article is to question Patočka's relationship between two types of chains for human existence: the vital chains (those of instinct, need, or pressure of individuation) and social chains (those of labour and exploitation). In turn, it is a matter of questioning the conception of the liberation that this relationship underlies. We will attempt to leave open the way to a non-metaphysical interpretation of liberation, no longer as a separation from life, but as a reversal of the direction of life, by resonating the analyses of Jan Patočka with those of Dipesh Chakrabarty, relying on two different figures of the third movement of existence in Patočka: that of sacrifice and that of ritual (which in itself also constitutes a type of sacrifice).

The Bondage to Life, from Patočka to Chakrabarty is licensed under a Creative Commons Attribution 4.0 International License.
148 x 210 mm
vychází: 2 x ročně
cena tištěného čísla: 180 Kč
ISSN: 1804-624X
E-ISSN: 2464-6504
Ke stažení