PRAGUE MEDICAL REPORT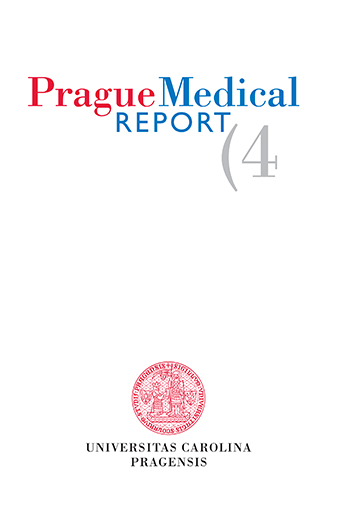 Prague Medical Report je víceoborový biomedicínský časopis publikující původní recenzované vědecké články, přehledové a případové studie a krátké zprávy v angličtině. Časopis založený v roce 1885 jako Sborník lékařský vychází čtyřikrát ročně.
Patella Fracture Identified Using Point-of-care Ultrasound
Mark Richman, Andrew Kieffer, Rachel Moss, Daniel Dexeus
DOI: https://doi.org/10.14712/23362936.2021.29
zveřejněno: 20. 12. 2021
Abstract
A 49-year-old female fell from standing. Her right knee extended into the air. She had acute right knee pain preventing weight-bearing. Her knee was most comfortable fully-extended. She could not flex it due to pain, nor extend it against resistance. Tenderness and a horizontal defect were noted over the anterior knee. Bedside ultrasound demonstrated a horizontally-fractured patella (confirmed on X-ray) with intact femoral and patellar tendons. She was put in a knee immobilizer and underwent surgery, with return to full function and activities. Ultrasound can identify patella fractures and help with early evaluation, management, and specialty referral, as well as ordering more-focused imaging. In one study, POCUS (point-of-care ultrasound) for patella fracture had 95% sensitivity, 63% specificity, 86% positive predictive value, and 83% negative predictive value. The dynamic nature of ultrasound allows a ruptured patella (87% sensitivity) or quadriceps tendon (100% sensitivity) to be excluded with high certainty.
Klíčová slova: Patella; Patella fracture; POCUS; Point-of-care ultrasound; Ultrasonography

Patella Fracture Identified Using Point-of-care Ultrasound is licensed under a Creative Commons Attribution 4.0 International License.
167 x 240 mm
vychází: 4 x ročně
cena tištěného čísla: 450 Kč
ISSN: 1214-6994
E-ISSN: 2336-2936
Ke stažení