PRAGUE MEDICAL REPORT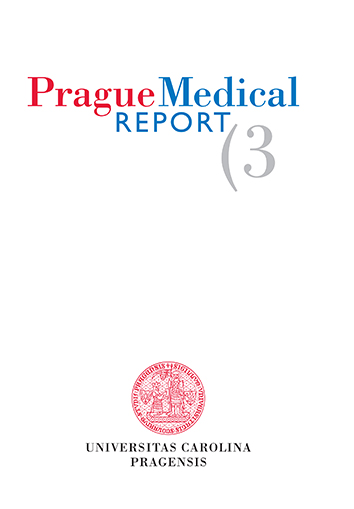 Prague Medical Report is an English quarterly published multidisciplinary biomedical journal. Prague Medical Report was founded as Sborník lékařský in May 1885. The journal presents public primary scientific publications, short communications, casuistry, and reviews. It contains articles based on important specialised lectures and symposia.
Rare Location of a Dermoid Cyst in the Parotid Gland: A Case Report
Michal Vavro, Samuel Horák, Bronislava Dvoranová, Zuzana Čierna, Pavel Babál, Daniela Kobzová, Dušan Hirjak, Ladislav Czakó
DOI: https://doi.org/10.14712/23362936.2022.18
published online: 15. 09. 2022
abstract
Dermoid cyst of the parotid gland is a lesion composed of benign tissues of ectodermal and mesodermal origin. Although a dermoid cyst can be encountered across nearly all sites of the body, its location in the head and neck area is quite uncommon and even more unusual inside the parotid gland. We present a case of a patient with gradually enlarging tumour in her right parotid gland who underwent surgical removal of the tumour histologically corresponding to a dermoid cyst.
keywords: Dermoid cyst; Cyst of parotid gland; Parotid gland disease

Rare Location of a Dermoid Cyst in the Parotid Gland: A Case Report is licensed under a Creative Commons Attribution 4.0 International License.
167 x 240 mm
periodicity: 4 x per year
print price: 450 czk
ISSN: 1214-6994
E-ISSN: 2336-2936
Download