PRAGUE MEDICAL REPORT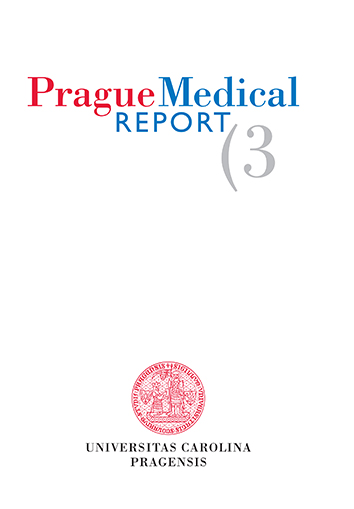 Prague Medical Report is an English quarterly published multidisciplinary biomedical journal. Prague Medical Report was founded as Sborník lékařský in May 1885. The journal presents public primary scientific publications, short communications, casuistry, and reviews. It contains articles based on important specialised lectures and symposia.
A New Mystery: Phantosmia after COVID-19 Infection
Banu Atalay Erdogan, Anas Eldahshan
DOI: https://doi.org/10.14712/23362936.2022.17
published online: 15. 09. 2022
abstract
Coronavirus disease 2019 (COVID-19) has developed as a pandemic and has caused millions of deaths worldwide. Multiple studies have implicated anosmia and ageusia as symptoms associated with COVID-19. In this case report we present the cases who suffer from phantosmia after COVID-19 infection. As the prevalence of the virus increases, the symptomatology profile continues to be updated. More studies are needed to better understand this disease.
keywords: COVID-19; Anosmia; Olfactory disorders; Phantosmia

A New Mystery: Phantosmia after COVID-19 Infection is licensed under a Creative Commons Attribution 4.0 International License.
167 x 240 mm
periodicity: 4 x per year
print price: 450 czk
ISSN: 1214-6994
E-ISSN: 2336-2936
Download