AUC PHILOLOGICA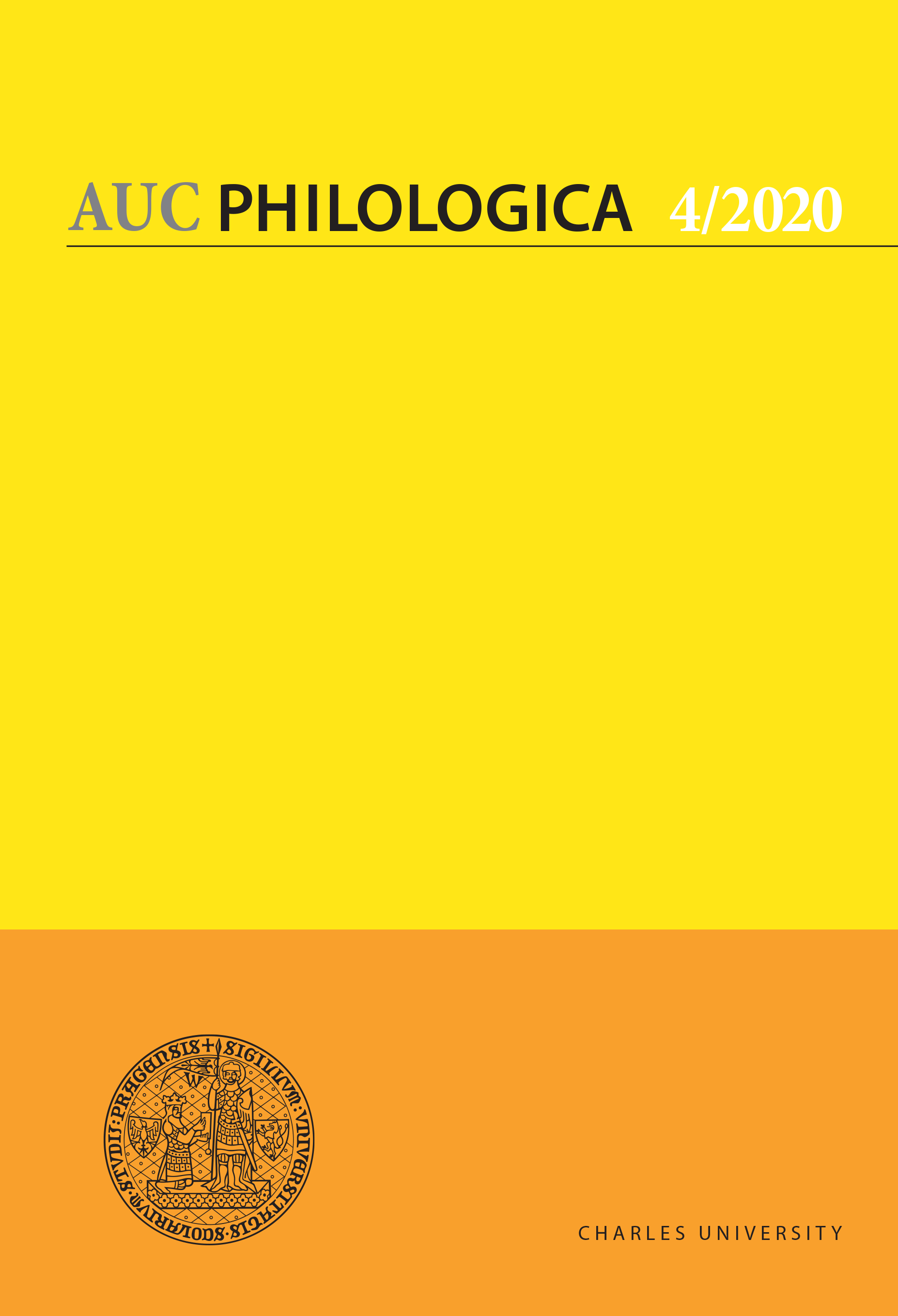 AUC Philologica (Acta Universitatis Carolinae Philologica) is an academic journal published by Charles University. It publishes scholarly articles in a large number of disciplines (English, German, Greek and Latin, Oriental, Romance and Slavonic studies, as well as in phonetics and translation studies), both on linguistic and on literary and cultural topics. Apart from articles it publishes reviews of new academic books or special issues of academic journals.
The journal is indexed in CEEOL, DOAJ, EBSCO, and ERIH PLUS.
Class action, une adaptation variée en français, en polonais et en tchèque : reflets linguistiques
[Class Action, Variously Adapted in French, Polisch and Czech languages: Linguistic Reflections ]
Anna Bobińska, John Humbley, Radka Mudrochová, Matúš Hanuliak
DOI: https://doi.org/10.14712/24646830.2021.2
published online: 11. 08. 2021
abstract
The objective of this article is to study the linguistic adaptation that accompanies the introduction and modification of a type of lawsuit originating in another legal system: the case of class action. In the context of the study of the comparative neology of French, Polish and Czech, considered in particular from the angle of borrowing and its equivalents, it is interesting to explore the adoption and linguistic adaptation of a legal concept. The one selected for this study is the American class action, which has already been the subject of a linguistic analysis focusing on French in France and French-speaking countries, and in Spain and Italy. The present study therefore extends the research carried out so far to the cases of Czech and Polish while updating the data on French.
keywords: Neology; terminology; class action; native equivalent; borrowing
references (21)
1. Boutmgharine-Idiassner, N. et Humbley, J. « Adaptation de la class action américaine en Espagne et dans la francophonie ». In García Palacios, J. (2016) : La neología en las lenguas románicas: recursos, estrategias y nuevas orientaciones. Berne : Peter Lang, pp. 135-153.
2. Boutmgharine-Idiassner, N. et Humbley, J. « Adapter la class action aux sociétés francophones ». In Bernhard, D., Boisseau, M., Gérard, Ch., Grass, Th. et Todirascu, A. (2018) : La néologie en contexte : cultures, situations, textes. Limoges : Lambert-Lucas, pp. 83-96.
3. Garner, B.A. (1995) : A Dictionary of Modern Legal Usage, 2e edition. New York : Oxford University Press.
4. Garner, B.A., dir. (2009) : Black's Law Dictionary, 9e édition. St Paul, MN : West.
5. Humbley, J. « Action de groupe, autrement dit class action à la française ». In Frassi, P. et Tallarico, G. (2017) : Autrement dit : définir, reformuler, gloser. Mélanges en hommage à Pierluigi Ligas. Paris : Hermann, pp. 47-68.
6. Humbley, J. « Class action all'italiana : raisons d'un double échec ». In Jacquet-Pfau, Ch., Napieralski, A. et Sablayrolles, J.-F. (2018) : Emprunts néologiques et équivalents autochtones : études interlangues. Lodz : Université de Lodz, pp. 35-47. < https://wydawnictwo.uni.lodz.pl/produkt/emprunts-neologiques-et-equivalents-autochtones-etudes-interlangues/>, consulté le 29.12.2020.
7. Winterová, A. (2008) : « Hromadné žaloby (procesualistický pohled) » [online], Bulletin advokacie, 10, pp. 21-27, < http://www.cak.cz/files/2291/BA_08_10.pdf >, consulté le 07.07.2020.
8. https://www.pravniprostor.cz
9. https://www.anopress.cz
10. https://eur-lex.europa.eu
11. https://www.sketchengine.eu
12. https://novyradce.ihned.cz
13. https://www.profouslegal.com
14. https://www.europarl.europa.eu/
15. https://classaction.pl/
16. http://isap.sejm.gov.pl/isap.nsf/DocDetails.xsp?id=WDU20100070044
17. https://www.infor.pl/prawo/w-sadzie/pozew-zbiorowy/236522,Wymogi-pozwu-zbiorowego.html
18. https://www.infor.pl/prawo/w-sadzie/postepowanie-sadowe/236468,Jak-przebiega-postepowanie-grupowe.html
19. https://pl.wikipedia.org/wiki/Pozew_zbiorowy
20. https://prawo.gazetaprawna.pl/artykuly/7451,grupowe-roszczenia-w-polskim-prawie-za-i-przeciw.html
21. https://eur-lex.europa.eu/legal-content/cs/TXT/?uri=CELEX%3A32020L1828

Class action, une adaptation variée en français, en polonais et en tchèque : reflets linguistiques is licensed under a Creative Commons Attribution 4.0 International License.

periodicity: 4 x per year
print price: 150 czk
ISSN: 0567-8269
E-ISSN: 2464-6830
Download