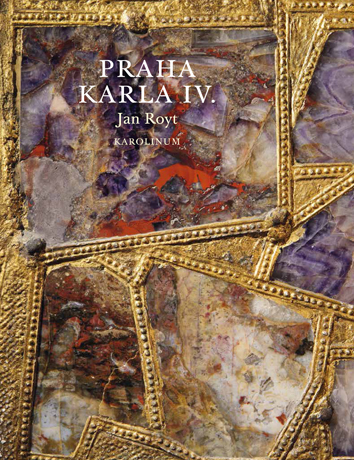 Praha Karla IV.
[The Prague of Charles IV.]
subjects: Prague
series: Prague Series
paperback, 200 pp., 1. edition
published: april 2016
ISBN: 978-80-246-3116-5
recommended price: 390 czk
summary
The Prague of Charles IV. renders a vivid image of the capital of the Bohemian Kingdom in the High Gothic period in the broader historical context of the particularly favorable circumstances Prague experienced during Charles IV's reign (1347–1378). For the first time in history, following Charles's coronation as the Holy Roman Emperor in 1355, the capital of the Lands of the Bohemian Crown was also the metropolis of the Holy Roman Empire. Charles IV's Prague opened its gates, offering a "feast" to builders, students, artists, artisans and guests, irrespective of their origin. Thanks to royal and imperial care, which in addition to Charles' monarchical post in Europe also reflected his Western-European education and cosmopolitan openness as well as his belief in and respect for the Přemyslid tradition, Prague flourished, becoming a unique and beautiful city. The cathedral, the stone bridge, the university and construction of the New Town with its churches laid out in a magical cross pattern, remain today as the "stone seals" on the face of Prague's Gothic architecture, endorsed by the paintings, sculpture and the entire realm of spiritual culture.
The book contains around 130 photographs of Prague monuments, sights and documentary images.

newest releases in the series