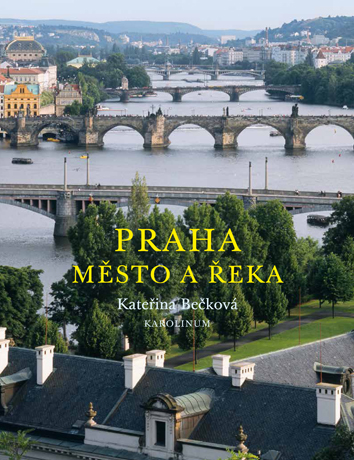 Praha - město a řeka
[Prague – the city and its river]
subjects: Prague
series: Prague Series

paperback, 200 pp., 1. edition
published: october 2015
ISBN: 978-80-246-3117-2
recommended price: 365 czk
summary
The Vltava River represents an essential factor in forming the appearance, character and life of the city. The river's course prepared a landscape relief suitable for settling the Prague basin. This settlement gradually grew into a town and eventually into a metropolis. Throughout its history, the city brought the river under control step by step. Prague's citizens learned to use the river's energy in their mills and later also through power plants, they linked its banks by different types of bridges, regulated and altered its banks and islands, and built embankments. The river experienced its most radical changes in the 19th century. The riverbanks which had been used mainly as farming peripheries were transformed into much sought-after areas with glamorous buildings, community centers and stylish riverfronts.
The introductory part shows the historical links between Prague and the Vltava since the time when the river first came to the forefront because of its especially practical functions through today, when we perceive the river more as an aesthetic element completing the picturesque nature of the city. In the second part of the book, the author takes on the role of a tour guide, commenting on the contemporary photographs of interesting buildings and places which connect the Vltava with Prague, whether they be historical mills, dams, islands, water towers, bridges, the river banks and the associated buildings, and the river itself as a place suitable for the social life of the city. In addition to photographs of the exteriors of buildings, the text is accompanied by photographs of documents, an index of sites with a map of the buildings, an overview of the islands, bridges, river banks and also of famous personalities.
Published in the Prague Series.

newest releases in the series