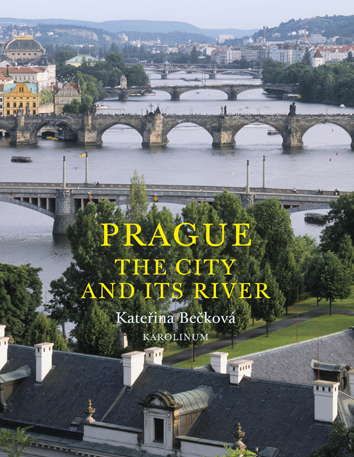 Prague: The City and Its River
subjects: Prague, architecture and urban studies
series: Prague Series
paperback, 1. edition
translation: Paton, Derek
published: january 2017
ISBN: 978-80-246-3292-6
recommended price: 450 czk
summary
The appearance, character, and life of Prague, since the birth of the city, has been shaped by the River Vltava. The river enabled the settlement of the Prague basin and the creation of the capital of the Bohemian Kingdom. In the course of its history, the city gradually tamed the river. As the appearance of Prague changed, so too changed the appearance of the Vltava, most radically in the nineteenth century when the river banks became architecturally imposing
riverside roads with grand houses, centres of social life, and elegant promenades. The historical bond between Prague and the Vltava is outlined in the first section of the book, preparing the reader for a stroll in photographs that tell the stories of the flour mills, bridges, islands, embankments, monuments,and social centres. The panoramic views of the town from the perspective of the river link together the big topics and events of everyday life over the course of time. The photographs of contemporary Prague
are accompanied by historical and documentary illustrations, lists of key figures, locations, and maps.
newest releases in the series