IBERO-AMERICANA PRAGENSIA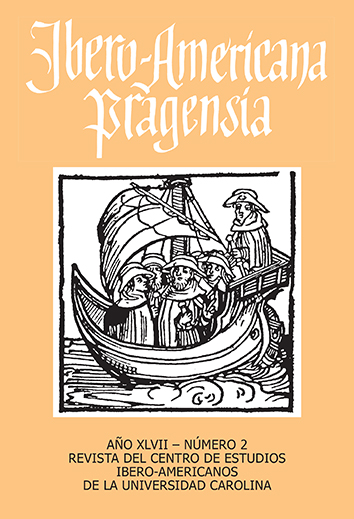 The Ibero-Americana Pragensia is an academic journal of the Centre for Latin-American Studies, CU Faculty of Philosophy and Arts, published since 1967 by the Charles University publishing house (now Karolinum Press). It was the first academic periodical in central and eastern Europe published in Spanish. It presents mainly essays in history, literary science and linguistics and secondly also in ethnology, arts history philosophy and other humanities fields. The section titled Materials presents sources on the relations of central Europe with Spanish and Portuguese speaking regions.
Prefacio
[Editorial]
Monika Brenišínová
DOI: https://doi.org/10.14712/24647063.2020.1
announced: 05. 03. 2021
abstract

Prefacio is licensed under a Creative Commons Attribution 4.0 International License.
157 x 230 mm
published: 2 x per year
print price: 160 czk
ISSN: 0536-2520
E-ISSN: 2464-7063
Download