AUC STUDIA TERRITORIALIA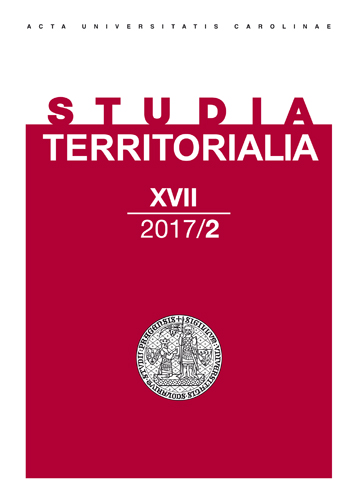 AUC Studia Territorialia (Acta Universitatis Carolinae Studia Territorialia) is a peer-reviewed academic journal focusing on Area Studies. It covers political, economic, social, and cultural affairs of North America, Europe, and post-Soviet Eurasia in the twentieth and twenty-first centuries. The journal was founded in 2001; currently, it appears biannually, both electronically and in print. It publishes original scholarly articles, book reviews, conference reports and research notes. The journal is a publication of the Institute of International Studies at Charles University's Faculty of Social Sciences.
Burying the Undead: Coming to Terms with the Soviet Past in Novels by Ol'ga Slavnikova and Sergei Lebedev
Alena Heinritz
DOI: https://doi.org/10.14712/23363231.2018.4
announced: 01. 11. 2018
abstract
I ask how novels by Ol'ga Slavnikova and Sergei Lebedev reflect the possibility of reconciliation between the post-Soviet present and the Soviet past in Russia and the contemporary politics of history. Both novels will be read in the context of "magical historicism" (Etkind), a genre that uncovers the legacy of traumatic past events in the present time using elements of the grotesque. After discussing the concepts of spectrality (Marx, Derrida) and hauntings by the "unburied" (Etkind), I argue that specters and other similar figures reflect mediality. In the two case studies, I present haunting as a reflection of the problems that arise in the attempt to delineate communism and the Soviet past in discourse. Discursive delineation, I argue, is a precondition for coming to terms with the Soviet past.
keywords: Lebedev; Slavnikova; Russian literature; communism; reconciliation; spectrality; trauma
Published by the Karolinum Press. For permission to use please write to journals@karolinum.cz.
148 x 210 mm
published: 2 x per year
print price: 180 czk
ISSN: 1213-4449
E-ISSN: 2336-3231
Download