AUC STUDIA TERRITORIALIA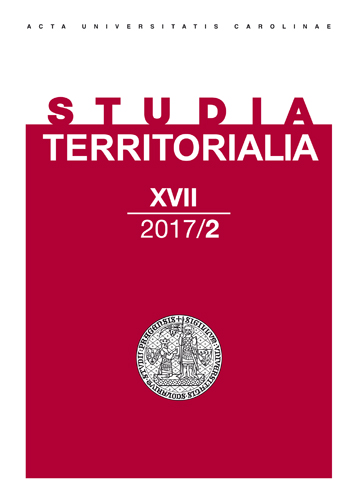 AUC Studia Territorialia (Acta Universitatis Carolinae Studia Territorialia) is a peer-reviewed academic journal focusing on Area Studies. It covers political, economic, social, and cultural affairs of North America, Europe, and post-Soviet Eurasia in the twentieth and twenty-first centuries. The journal was founded in 2001; currently, it appears biannually, both electronically and in print. It publishes original scholarly articles, book reviews, conference reports and research notes. The journal is a publication of the Institute of International Studies at Charles University's Faculty of Social Sciences.
Transforming a Controversial Heritage: The Case of the Fascist Victory Monument in South Tyrol
Andrea Carlà, Johanna Mitterhofer
DOI: https://doi.org/10.14712/23363231.2018.1
announced: 01. 11. 2018
abstract
Using a Fascist monument in South Tyrol, Northern Italy as a case study, this paper investigates the role of monuments in managing and negotiating interpretations of the past in culturally heterogeneous societies. It explores approaches to overcoming the exclusionary potential of cultural heritage, reframing it in more inclusive, pluralist terms. It provides an in-depth analysis of a dialogical, pluralistic approach to heritage, which allows divergent, even contrary, interpretations of the past to coexist. Thus, the paper sheds light on how monuments (re)construct and contest memory and history. It provides insights into constructive ways of engaging with a controversial heritage in multiethnic societies.
keywords: cultural heritage; fascism; memory; monuments; reconciliation; South Tyrol; multiethnic societies
Published by the Karolinum Press. For permission to use please write to journals@karolinum.cz.
148 x 210 mm
published: 2 x per year
print price: 180 czk
ISSN: 1213-4449
E-ISSN: 2336-3231
Download