AUC INTERPRETATIONES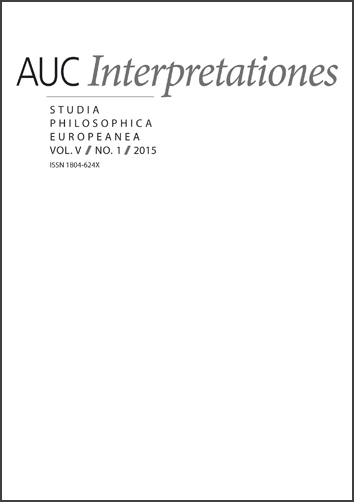 AUC Interpretationes (Acta Universitatis Carolinae Interpretationes Studia Philosophica Europeanea) is a philosophical journal focusing on 20th-century European philosophy, particularly French and German philosophy, and phenomenology.
Yes, We Can
Walter Mignolo
DOI: https://doi.org/10.14712/24646504.2016.2
published online: 06. 05. 2016
abstract
At the end of 2012 at Al Jazeera, Santiago Zabala published a text about Zizek and the role of the philosopher nowadays. This publication motivated a critical response from the Iranian philosopher Hamid Dabashi, followed by Walter Mignolo's intervention. Both responses emphasized the pending task of decolonizing knowledge. Returning to the axes of that exchange, H. Dabashi wrote the recently published book Can non-Europeans think? The article presented below is the foreword of the book, written by Walter Mignolo: "Yes, we can".

Yes, We Can is licensed under a Creative Commons Attribution 4.0 International License.
148 x 210 mm
periodicity: 2 x per year
print price: 180 czk
ISSN: 1804-624X
E-ISSN: 2464-6504
Download