PSYCHOLOGIE PRO PRAXI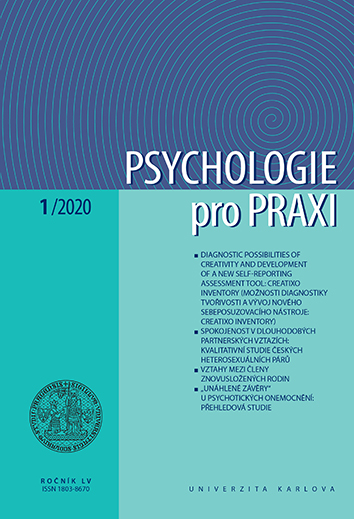 Psychologie pro praxi (Psychology for Practice) is academic journal focused on practical applications of psychological research and theory, particularly in psychology of work and organization, social psychology, and psychology of education.
Editorial
Ilona Gillernová
DOI: https://doi.org/10.14712/23366486.2021.9
announced: 30. 08. 2021
abstract

Editorial is licensed under a Creative Commons Attribution 4.0 International License.
157 x 230 mm
published: 2 x per year
print price: 80 czk
ISSN: 1803-8670
E-ISSN: 2336-6486
Download