PRAGUE MEDICAL REPORT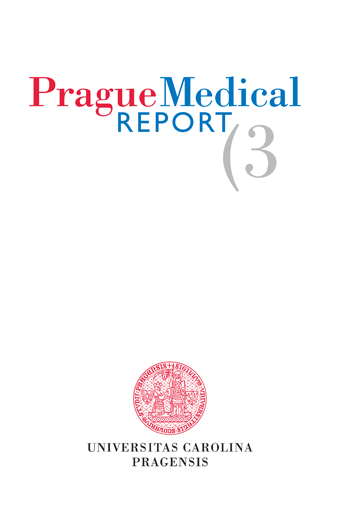 Prague Medical Report is an English quarterly published multidisciplinary biomedical journal. Prague Medical Report was founded as Sborník lékařský in May 1885. The journal presents public primary scientific publications, short communications, casuistry, and reviews. It contains articles based on important specialised lectures and symposia.
Oral Malignant Melanoma: A Case Report
Suman Sen, Sheuli Sen, M. Geetha Kumari, Sufia Khan, Subhasini Singh
DOI: https://doi.org/10.14712/23362936.2021.20
announced: 01. 10. 2021
abstract
Melanoma is a malignant neoplasm of the epidermal melanocytes. Awareness and early recognition of pigmented lesion inside oral cavity helps in initial diagnosis and further investigation and treatment. Oral malignant melanoma is a rare aggressive neoplasm commonly seen among middle age. The diagnosis of melanoma initiates from the pre-existing pigmented lesions. The poor prognosis of oral melanomas requires that pigmented lesions of undetermined origin be routinely biopsied. A case of malignant melanoma of hard palate with its clinical, radiological and histopathological presentation along with brief review is presented. Prognosis of these lesion is poor with survival rate of 5 years.
keywords: malignant melanoma; palate; pigmentation; melanocytes

Oral Malignant Melanoma: A Case Report is licensed under a Creative Commons Attribution 4.0 International License.
167 x 240 mm
published: 4 x per year
print price: 450 czk
ISSN: 1214-6994
E-ISSN: 2336-2936
Download