PRAGUE MEDICAL REPORT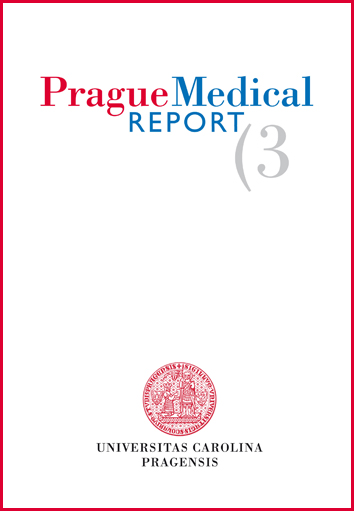 Prague Medical Report is an English quarterly published multidisciplinary biomedical journal. Prague Medical Report was founded as Sborník lékařský in May 1885. The journal presents public primary scientific publications, short communications, casuistry, and reviews. It contains articles based on important specialised lectures and symposia.
Ormond's Disease – IgG4-related Disease
Miroslav Průcha, Ivan Kolombo, Petr Štádler
DOI: https://doi.org/10.14712/23362936.2015.57
announced: 09. 10. 2015
abstract
Ormond's disease is a relatively rare disease with unclear etiology, characterized by chronic periaortitis and retroperitoneal fibrosis. The inflammatory process affects the infrarenal part of the abdominal aorta and the iliac arteries, and the presence of infiltrates encasing the ureters and inferior vena cava. This disease is currently classed as an IgG4-related disease. In our review we analyse the clinical history, diagnostic approaches, surgical and immunosuppressive therapies.
keywords: Ormond's disease; Periaortitis; Hydronefrosis; Surgical treatment; Immunosuppression
167 x 240 mm
published: 4 x per year
print price: 450 czk
ISSN: 1214-6994
E-ISSN: 2336-2936
Download