EUROPEAN JOURNAL OF ENVIRONMENTAL SCIENCES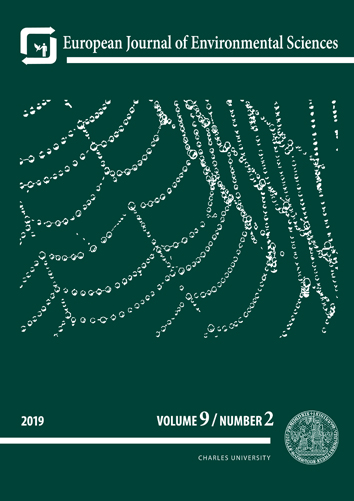 The European Journal of Environmental Sciences offers a mixture of original peer-reviewed research papers, which bring you some of the most exciting developments in environmental sciences in the broadest sense, often with an inter- or trans-disciplinary perspective, focused on the European problems. The journal also includes critical reviews on topical issues, and overviews of the status of environmental protection in particular regions or countries. The journal covers a broad range of topics, including direct or indirect interactions between abiotic or biotic components of the environment, interactions of environment with human society, or environmental sustainability.
Is the Šumava National Park changing into a desert? A mini-review
Karolína Bílá, Pavel Kindlmann
DOI: https://doi.org/10.14712/23361964.2019.9
announced: 28. 12. 2019
abstract
The provoking title briefly represents the opinion of a number of politicians and lobbyists. The majority of biologists, however, do not agree with this statement and present several arguments for why such a change will not occur. We attempt to elucidate the current and future situation in the Šumava NP based on available data. We also compare the situation in the Šumava NP with that in the whole of the Czech Republic, where the situation is similar or even worse. The devastated spruce forests are regenerating from young seedlings, biodiversity is increasing and the national park is not threatened by drought any more than the surrounding landscape. Here we dismiss the alarming messages about a desert in the Šumava NP, as the opposite is true, with the drought level there lower than in the rest of the Czech Republic.
keywords: climate change; Czech Republic, drought; forest regeneration; mountains; Šumava

Is the Šumava National Park changing into a desert? A mini-review is licensed under a Creative Commons Attribution 4.0 International License.
210 x 297 mm
published: 2 x per year
print price: 150 czk
ISSN: 1805-0174
E-ISSN: 2336-1964
Download