EUROPEAN JOURNAL OF ENVIRONMENTAL SCIENCES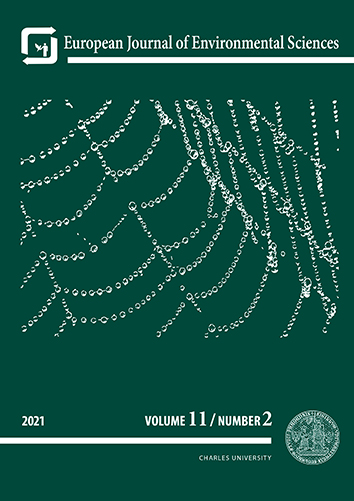 The European Journal of Environmental Sciences offers a mixture of original peer-reviewed research papers, which bring you some of the most exciting developments in environmental sciences in the broadest sense, often with an inter- or trans-disciplinary perspective, focused on the European problems. The journal also includes critical reviews on topical issues, and overviews of the status of environmental protection in particular regions or countries. The journal covers a broad range of topics, including direct or indirect interactions between abiotic or biotic components of the environment, interactions of environment with human society, or environmental sustainability.
Climate-smart conservation, a new way to tackle the global species conservation crisis
Soňa Vařachová, Bikram Shrestha
DOI: https://doi.org/10.14712/23361964.2021.7
announced: 14. 12. 2021
abstract
Climate change is something no one can ignore. While some people are still questioning the source of this issue, many are already working on solutions for the world's species, for which climate change might mean another step toward extinction. We are presenting here the basic idea of an innovative conservation approach, climate-smart conservation, which has a potential to mitigate the impacts of climate change and therefore protect some vulnerable species from demise. Next to its key characteristics we present examples of already ongoing practices involving climate-smart conservation and possible use of this approach in conservation of the snow leopard.
keywords: climate change; climate-smart conservation; biodiversity; conservation; snow leopard

Climate-smart conservation, a new way to tackle the global species conservation crisis is licensed under a Creative Commons Attribution 4.0 International License.
210 x 297 mm
published: 2 x per year
print price: 150 czk
ISSN: 1805-0174
E-ISSN: 2336-1964
Download