AUC STUDIA TERRITORIALIA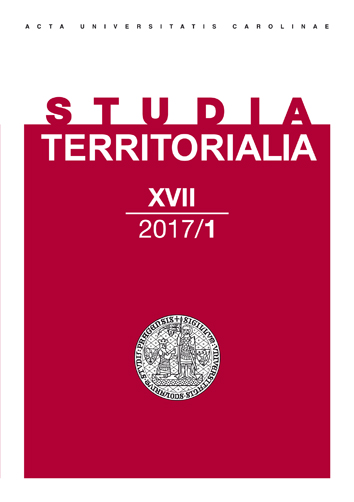 AUC Studia Territorialia (Acta Universitatis Carolinae Studia Territorialia) is a peer-reviewed academic journal focusing on Area Studies. It covers political, economic, social, and cultural affairs of North America, Europe, and post-Soviet Eurasia in the twentieth and twenty-first centuries. The journal was founded in 2001; currently, it appears biannually, both electronically and in print. It publishes original scholarly articles, book reviews, conference reports and research notes. The journal is a publication of the Institute of International Studies at Charles University's Faculty of Social Sciences.
The ILO and East Central Europe: Insights into the Early Polish and Czechoslovak Interwar Years
Natali Stegmann
DOI: https://doi.org/10.14712/23363231.2017.16
announced: 04. 01. 2018
abstract
The International Labour Organization (ILO) was a part of the international order established by the Treaty of Versailles, which considered social and labor policies as fundamental to the building of a modern peaceful world. Politically, the formation of the Polish and Czechoslovak nation states was also part of the new European order. This article explores the collaboration between the governments of those states and the ILO, concentrating on the intersections between the international standards put forward by the ILO and the institutional continuity of the German and Austrian social insurance systems in the region. It illuminates the so far underreported heritage of transnational policy-making. Analyzing the work of the ILO's national Correspondence Offices in Warsaw and Prague, the ratification of labor standards, and the enacting of social legislation, this article stresses, on the one hand, how standards of work became a subject of international and national control and, on the other, how a normative model of "work" arose.
keywords: International Labour Organization (ILO); Poland; Czechoslovakia; labor standards; social insurances; work
148 x 210 mm
published: 2 x per year
print price: 180 czk
ISSN: 1213-4449
E-ISSN: 2336-3231
Download