AUC STUDIA TERRITORIALIA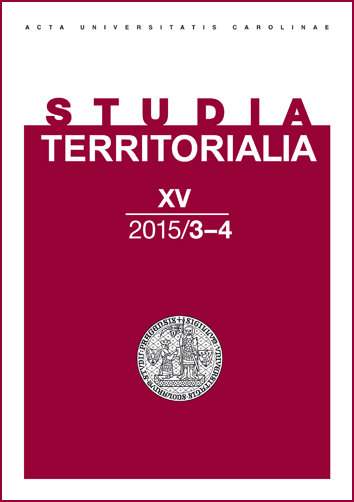 AUC Studia Territorialia (Acta Universitatis Carolinae Studia Territorialia) is a peer-reviewed academic journal focusing on Area Studies. It covers political, economic, social, and cultural affairs of North America, Europe, and post-Soviet Eurasia in the twentieth and twenty-first centuries. The journal was founded in 2001; currently, it appears biannually, both electronically and in print. It publishes original scholarly articles, book reviews, conference reports and research notes. The journal is a publication of the Institute of International Studies at Charles University's Faculty of Social Sciences.
Thomas Paine and Democratic Religion in America
Ryan Hoselton
DOI: https://doi.org/10.14712/23363231.2016.1
announced: 08. 06. 2016
abstract
This essay examines the democratic impulses that shaped Thomas Paine's vision for a religious revolution. Many historical treatments have recognized the central role that the themes of equality and freedom played in his political ideology. This study expands on this analysis by demonstrating how Paine grounded his religious beliefs in the same soil, advocating for Americans to extend the same democratic ideals of the political revolution to reform religion. Despite the irony that most Americans who supported Paine's political vision rejected his religious ideas, many orthodox religious leaders adapted their beliefs and practices to the same democratic impulses as Paine. Thus, contrary to many treatments that simplistically juxtapose Paine and America's faithful, this essay contends that both ultimately contributed to many of the same underlying democratic shifts in religious and cultural authority in late eighteenth- and early nineteenth-century America.
keywords: United States; Thomas Paine; American religion; democracy; evangelicalism
148 x 210 mm
published: 2 x per year
print price: 180 czk
ISSN: 1213-4449
E-ISSN: 2336-3231
Download