AUC STUDIA TERRITORIALIA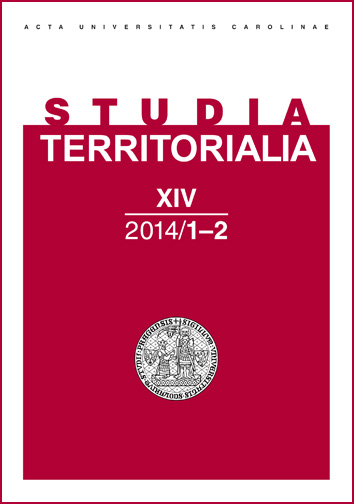 AUC Studia Territorialia (Acta Universitatis Carolinae Studia Territorialia) is a peer-reviewed academic journal focusing on Area Studies. It covers political, economic, social, and cultural affairs of North America, Europe, and post-Soviet Eurasia in the twentieth and twenty-first centuries. The journal was founded in 2001; currently, it appears biannually, both electronically and in print. It publishes original scholarly articles, book reviews, conference reports and research notes. The journal is a publication of the Institute of International Studies at Charles University's Faculty of Social Sciences.
Šeď Putinovy historické politiky
[The Greyness of Vladimir's Putin Historical Policy]
Karel Svoboda
announced: 28. 01. 2015
abstract
Russia's historical policy under President Yeltsin was strongly anti-communist. In contrast, Vladimir Putin uses some motives from the past, be it Russian or Soviet. The country's historical policy forms a wide range of tools stemming from the establishment of a special presidential commission for the support of films on historical topics from the Russian state budget. The Great Patriotic War plays a prominent role as something unquestionably positive in Putinist Russian state memory. It is particularly obvious when compared with its perceptions in other countries in the region, such as Ukraine, Estonia or Latvia.
keywords: Russia; Vladimir Putin; politics and government; historical policy; ideology
148 x 210 mm
published: 2 x per year
print price: 180 czk
ISSN: 1213-4449
E-ISSN: 2336-3231
Download