AUC INTERPRETATIONES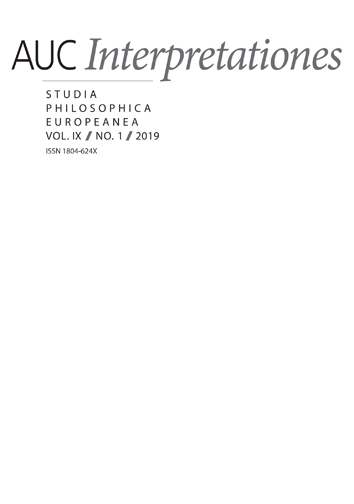 AUC Interpretationes (Acta Universitatis Carolinae Interpretationes Studia Philosophica Europeanea) is a philosophical journal focusing on 20th-century European philosophy, particularly French and German philosophy, and phenomenology.
Architectonique richirienne, psychiatrie phénoménologique et ethno-psychiatrie
[Richirian architectonics, phenomenological psychiatry and ethno-psychiatry]
Joëlle Mesnil
DOI: https://doi.org/10.14712/24646504.2020.22
announced: 01. 12. 2020
abstract
The anti-relativist architectonic of Marc Richir allows us to rethink the foundations of psychiatry, more particularly the phenomenological psychiatry of A. Tatossian and the non-relativistic ethno-psychiatry of G. Devereux in their respective articulation with psychoanalysis. Instead of seeing the unconscious of psychoanalysis as universal, Richir sees it as the symbolic unconscious of our culture based first of all on the symbolic institution of philosophy. Marc Richir is thus situated in an anti-relativist perspective, which nevertheless takes into account the relativity of cultures. While a relativist says that psychic pathology is defined by reference to the sociocultural norm in every society, Marc Richir would say that it is defined in relation to a non-realization of certain psychic processes on a transcendental level that is a common fund to all humanity, a phenomenological basis which by architectonic transposition will give rise to various symbolic institutions. There is no human without a phenomenological anchorage, but no human either without a symbolic institution and every symbolic institution, in the sense of culture and even of civilization, generates a symbolic unconscious of its own.

Architectonique richirienne, psychiatrie phénoménologique et ethno-psychiatrie is licensed under a Creative Commons Attribution 4.0 International License.
148 x 210 mm
published: 2 x per year
print price: 180 czk
ISSN: 1804-624X
E-ISSN: 2464-6504
Download