AUC INTERPRETATIONES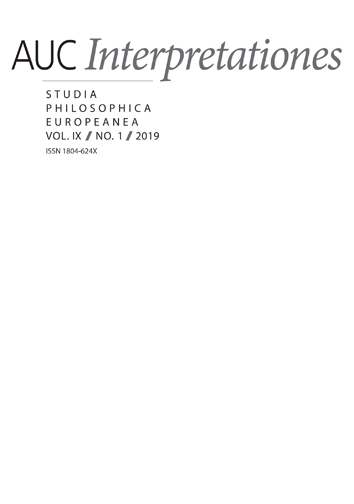 AUC Interpretationes (Acta Universitatis Carolinae Interpretationes Studia Philosophica Europeanea) is a philosophical journal focusing on 20th-century European philosophy, particularly French and German philosophy, and phenomenology.
Genèse et facticité
[Genesis and facticity]
Florian Forestier
DOI: https://doi.org/10.14712/24646504.2020.16
announced: 01. 12. 2020
abstract
By opening the investigation to scattered and inchoative states, Marc Richir's phenomenology reverses the relation between legitimation and receptivity. He calls into question the idea of a spontaneous adhesion of the experience to itself and reformulates the Husserlian problematic of Ur-doxa without abandoning the ambition of legitimation. Legitimation is no longer ensured by the donation of a sense but by a gesture of reinstitution.

Genèse et facticité is licensed under a Creative Commons Attribution 4.0 International License.
148 x 210 mm
published: 2 x per year
print price: 180 czk
ISSN: 1804-624X
E-ISSN: 2464-6504
Download