AUC INTERPRETATIONES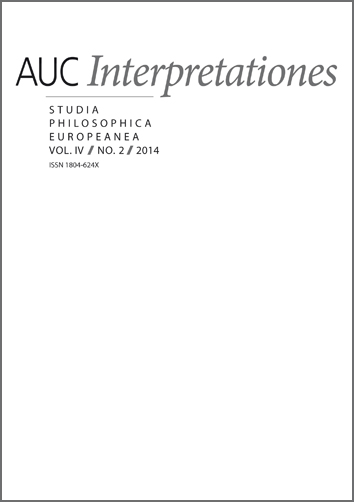 AUC Interpretationes (Acta Universitatis Carolinae Interpretationes Studia Philosophica Europeanea) is a philosophical journal focusing on 20th-century European philosophy, particularly French and German philosophy, and phenomenology.
La conquête de l'agir
[The Conquest of Action]
Philippe Roy
published online: 20. 01. 2016
abstract
Reading passages in which Marx deals with alienation and its relationship to action (work), it seems that alienation turns around two operations: separation and fixation. Marx shows how to erase it in his definition of communism. We will show that this project is similar to the Spinozian ethical proposition oriented to and by active acting. We will thereby complete two approaches of the reflection on today's alienation that respectively insist on separation as multiplication of our actions (Hamut Rosa) and on passionate fixation (Frederic Lordon). We will envisage, finally, the resumption of Spinozian thought, of its gestures, as part of a factual and not substantial production.

La conquête de l'agir is licensed under a Creative Commons Attribution 4.0 International License.
148 x 210 mm
periodicity: 2 x per year
print price: 180 czk
ISSN: 1804-624X
E-ISSN: 2464-6504
Download