AUC INTERPRETATIONES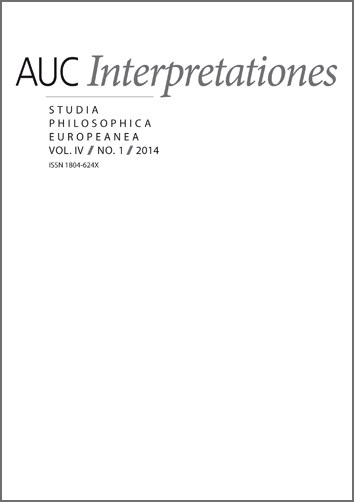 AUC Interpretationes (Acta Universitatis Carolinae Interpretationes Studia Philosophica Europeanea) is a philosophical journal focusing on 20th-century European philosophy, particularly French and German philosophy, and phenomenology.
Subjectivity of Embodiment
Karel Novotný
announced: 22. 10. 2015
abstract
Levinas attempted to go beyond the correlation between life and world by taking a kind of metaphysical step back to the facticity of the body as an event still related to subjectivity. For Levinas, however, the examination of this facticity leads to the limits of phenomenology. In this paper I show that this double movement within and beyond phenomenology may help us to better understand its limits and to learn something about the bodily human condition itself.

Subjectivity of Embodiment is licensed under a Creative Commons Attribution 4.0 International License.
148 x 210 mm
published: 2 x per year
print price: 180 czk
ISSN: 1804-624X
E-ISSN: 2464-6504
Download