AUC INTERPRETATIONES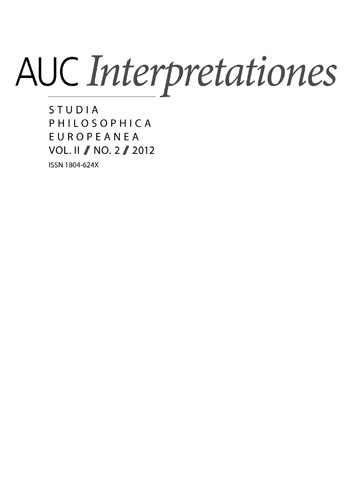 AUC Interpretationes (Acta Universitatis Carolinae Interpretationes Studia Philosophica Europeanea) is a philosophical journal focusing on 20th-century European philosophy, particularly French and German philosophy, and phenomenology.
Le phonocentrisme en procès
Christian Kamgain Djoko
published online: 13. 01. 2015
abstract
In his work De la grammatologie, Derrida embarks upon a critical analysis of Rousseau's texts. Far from being a retrospective look at an episodic and glorious philosophical past, this vigorous analysis refers rather to a well-rooted practice in Derrida, which consists precisely of a rewriting effectuated within texts in which it is necessary to re-launch – often against these texts themselves – the logic that initially founds and articulates them. In light of this, the hypothesis that we wish to advance within the narrow parameters of this article is that the discussion and questioning of Rousseau constitutes, for Derrida, a stepping stone towards its critique of phonocentrism and a determination of the paradoxical relationship between philosophy and writing.

Le phonocentrisme en procès is licensed under a Creative Commons Attribution 4.0 International License.
148 x 210 mm
periodicity: 2 x per year
print price: 180 czk
ISSN: 1804-624X
E-ISSN: 2464-6504
Download