saturday , 11. 06. 2022 od 13:00, Svět knihy – Profesní fórum
Book World Prague 2022: Czech Literature in the World
Své ediční řady věnované české literatuře v překladu představili zástupci nakladatelů z Itálie, Polska a ČR.
Saturday, June 11, 1 PM – 1:50 PM Professional Forum
Karolinum Press, Italian Institute of Culture in Prague, Czech Literary Centre
Series: Modern Czech Classics
Czech literature, just like any other of its similar-sized peers, mostly has to fend for itself in the foreign markets. And yet it does have its ceaseless advocates, who help it look for readers!
photographer: Vladimír Šigut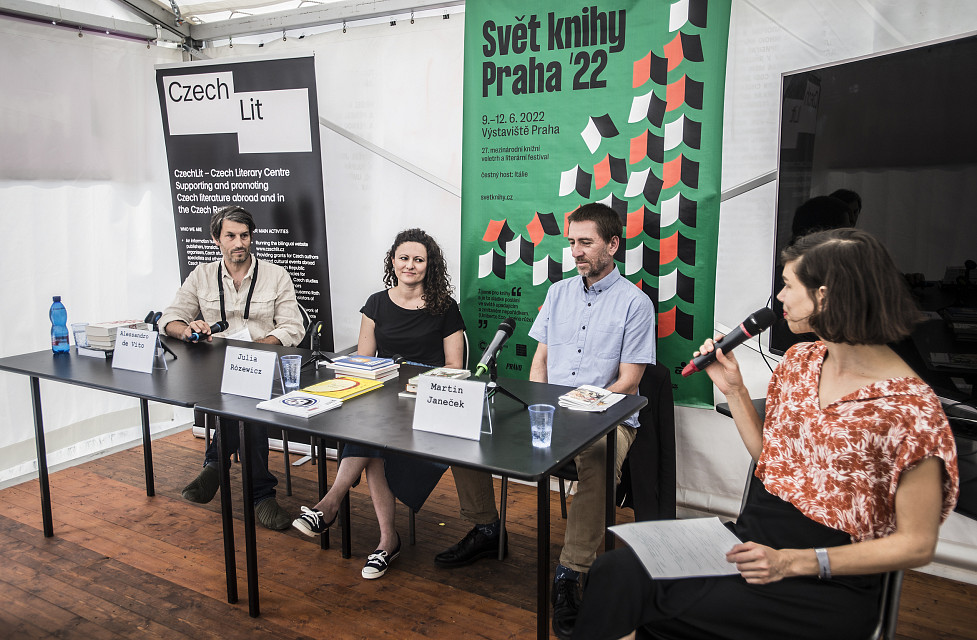 photo gallery