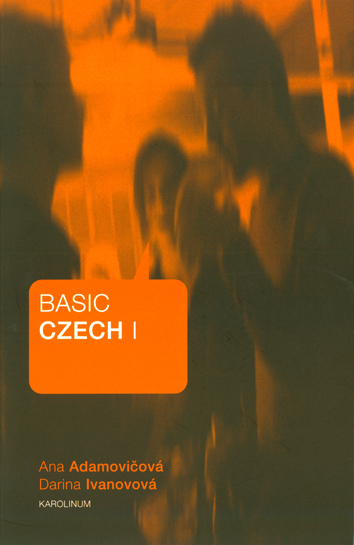 Basic Czech I, II, and III comprise the three volumes of a comprehensive series of textbooks of Czech as a foreign language. The first volume presents the basics of Czech through gradual, systematic presentation of vocabulary and conversational expressions related to interesting and useful topics and everyday situations. Basic Czech II, structured similarly to the first volume, helps students acquire language on the pre-intermediate level, pre...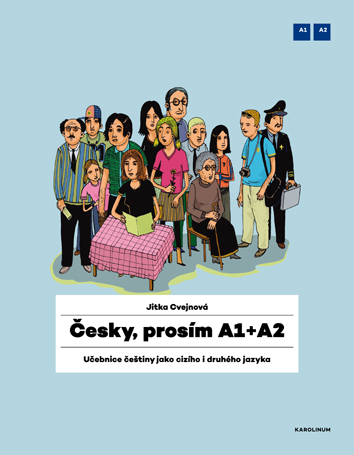 Jitka Cvejnová's textbook series combines an innovative approach to the language and Czech culture with her long-term experience as a teacher of Czech as a foreign language. Česky, prosím is based on up-to-date methods of instruction and information on the Czech language. It offers a strictly communicative approach, with no mediating language and featuring an attractive graphic layout facilitating natural language acquisition. The introductory...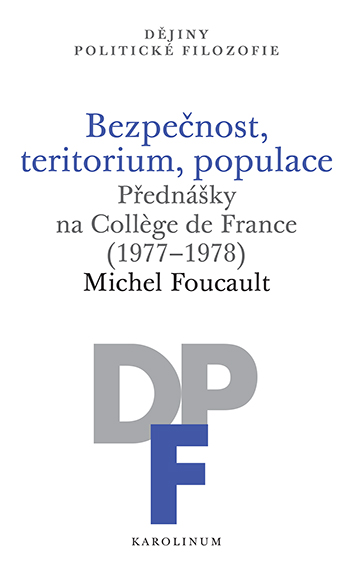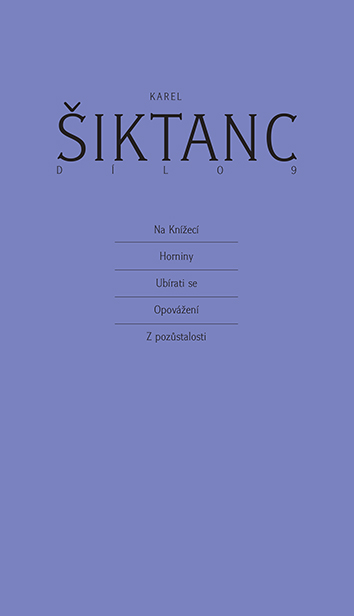 Between 2001–2014, Karolinum Press published a eight-volume collection of the poetic works of Karel Šiktanc. The individual volumes were edited by Jiří Brabec with graphical layout by Karel Vilgus. Karolinum has also published individual works by Šiktanc for children – poems, rhymes and fairy tales. Since 2003 Karolinum has also published new collections of poetry by Karel Šiktanc – Zimoviště (poetry from the period between 1998–2003), Řeč ves...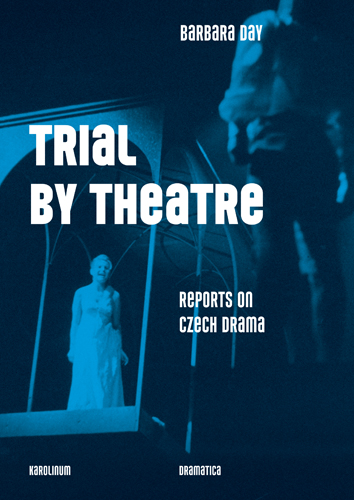 The Dramatica series aims to introduce readers to important areas in the theory and history of theatre, dramatic works and scenic art viewed in a broader cultural and social context, with theatre being understood to be a distinct expression of human creative activity, which has played a pivotal role in the history of society. The series is intended for both university and professional audiences as well as for the general public. Although monog...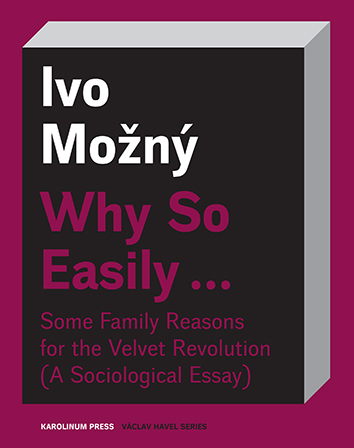 The Václav Havel Series of Karolinum accounts for continuation of the intelectual course of the thinker, playwright, dissident and president whose name it bears. It focuses on philosophy of the contemporary world. That means politics, art, architecture, recent general history and handling problems which affect our common responsibility. Neither the Series nor its volumes are thus regionally specific. On the contrary, the goal is to address que...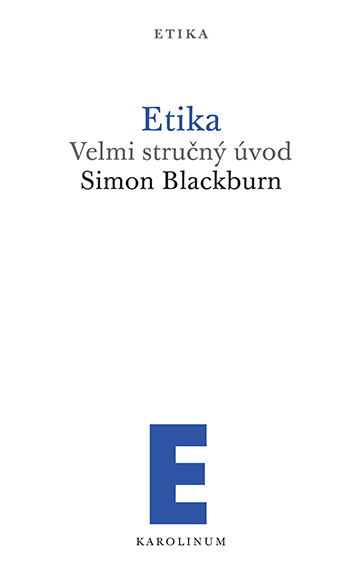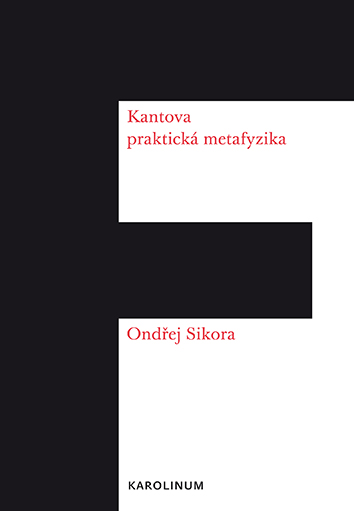 The very essence of philosophy is that in its quest for knowledge, it turns not only towards the world but also to back onto itself, and its own history represents one of its most powerful working tools. This reflective and instrumental nature is reflected in the scope of the Philosophy Series, which presents works on the history of philosophy, primarily modern European philosophy, which is central to our thinking.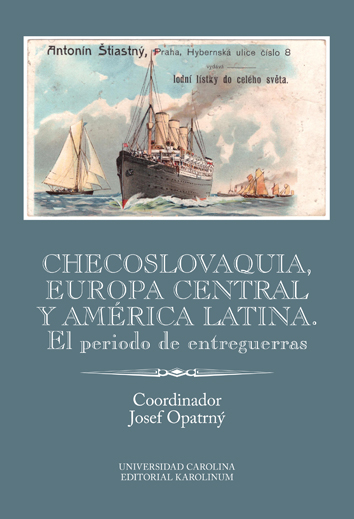 IBERO-AMERICANA PRAGENSIA SUPPLEMENTUM is a monographic series related to the Ibero-Americana Pragensia annual, an internationally recognized series that presents texts written by young Czech researchers, papers delivered at academic symposia and monographs on Latin-American and Spanish themes. Some of the published or upcoming texts are quite specific, such as those written as part of research grants or PRVOUK university projects, which focus...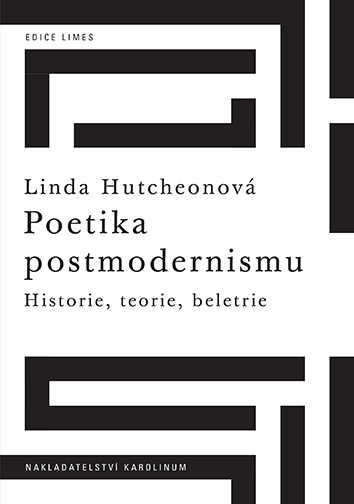 The goal of the Limes series is to present important interdisciplinary trends in literary theory and cultural studies of Western culture of the last half century to the broader professional community (espectially teachers, students and researchers in the humanities). The LIMES name highlights the dominant issue of the boundaries between disciplines, which determines the current transformation of the humanities and its development as an interdi...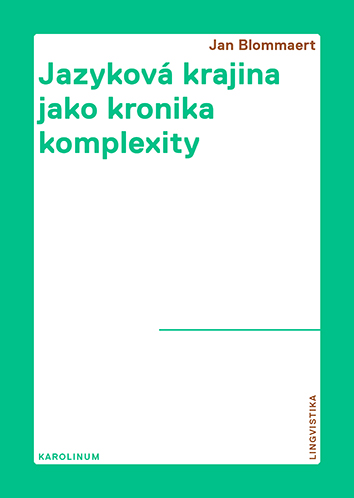 The mission of the Linguistics series is to make current knowledge from various linguistic sub-disciplines, sociolinguistics, psycholinguistics, semantics, grammar, pragmatics, and so on, available to the Czech public. The series primarily focuses on translations of established basic textbooks by acclaimed authors and publishers; in the future the inclusion of the original texts is planned. Reviewed Czech terminology is another advantage of th...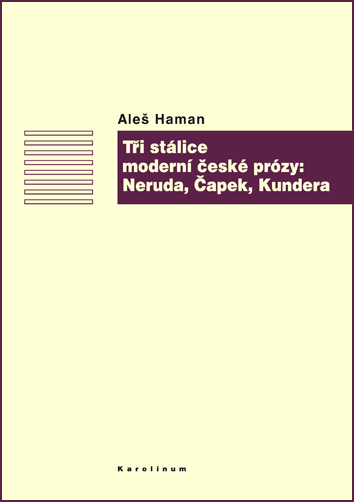 This series includes monographs and collections of studies concerning interesting issues in philology, literary sciences and art, which contribute to the development of these disciplines. New works may even be supplemented by previously published works, both in printed, oral or other forms. The works are mostly authored by university teachers in humanities and social sciences.
This series aims to present current, exceptional (especially foreign) works on medieval history and culture to wider Czech specialist public, mainly teachers, students and researchers in humanities. Translations of recent monographs produced by foreign, especially French medieval scholars, will present a wide range of books with an emphasis on interdisciplinary overlap, originality and though-provoking methodological approaches.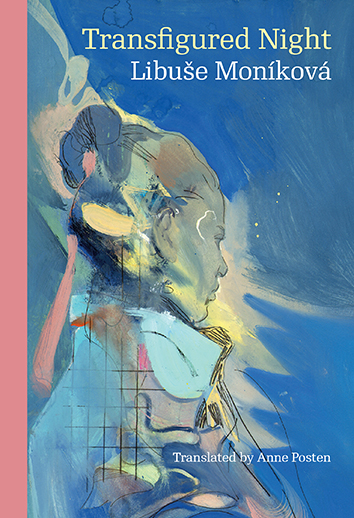 Central European modern history is notable for many political and cultural discontinuities and often violent changes as well as many attempts to preserve and (re)invent traditional cultural identities. This series cultivates contemporary translations of influential literary works into English (and other languages) which have not been available to global readership due to censorship, the effects of Cold War or repetitive political disruptions i...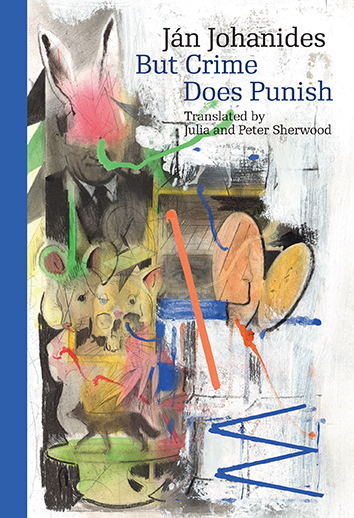 For much of their history, the Slovaks have remained largely hidden from international view, first as part of Hungary and then of Czechoslovakia. As a result, Slovak is one of Europe's least well-known and translated literatures. Its modern literary language was established in the 1840s but was long the preserve of a small cultural elite, until the social, economic and political changes of the twentieth century transformed a largely rural soci...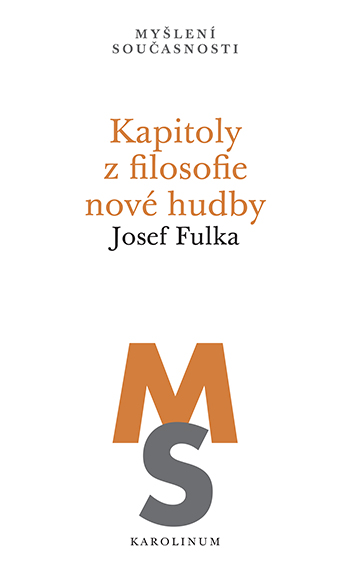 Contemporary thought is characterized by an expansion of the scope of traditionally defined disciplines, including philosophy. The aim of this series is to demonstrate this tendency through a selection of authors and books (Czech and foreign) as well as thematic monographs, showing something like philosophy in a dialogue with other areas of knowledge. However, it is clear that the word "present" should emphasize everything that our period unde...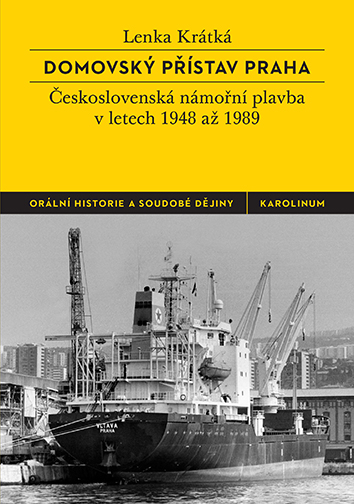 Oral history and contemporary history are dynamically developing fields of study with interdisciplinary overlap. They seek answers to questions of the recent past and search for the roots of the present phenomena and events. This series strives to present different views from the borders of the research interest of historiography, oral history and related social sciences and humanities, which focus on the research and taking into account of th...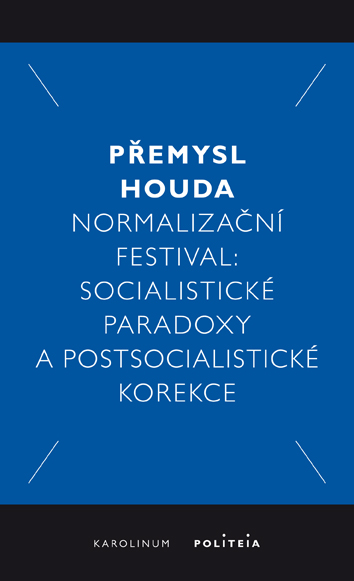 The Politeia series presents important publications dedicated to political theory and modern history; it places political theory into historical context and encourages critical thinking. As the name POLITEIA suggests, it is not content with merely describing the given state, but also thinks about the good life of the community from the civic perspective. It offers a theoretical look into the modern history of societies which underwent democrat...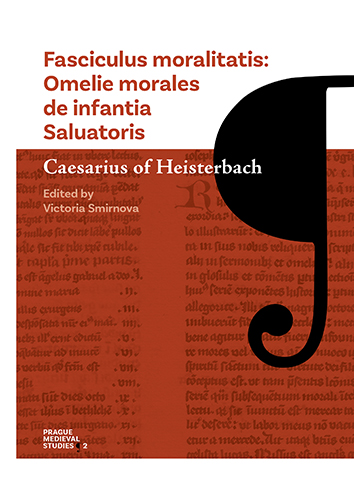 The newly established academic series Prague Medieval Studies provides a hitherto absent publication platform for the international dissemination of research outputs from within the expanding research hub in medieval studies at the Charles University, as well as an attractive publication option for researchers in interdisciplinary medieval studies abroad. The series supports the publication of monographs that advance our understanding of medi...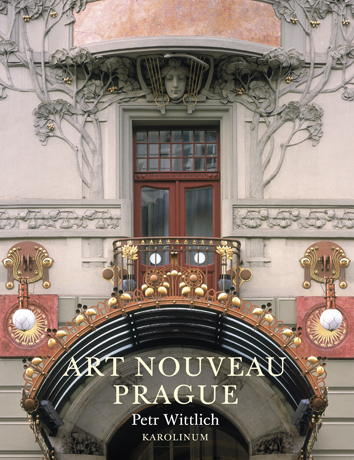 The theme of this series designates Prague as a historical cultural phenomenon and in a concise and dedicated manner aims to show the thousand-year development of the city through its material and spiritual transformations and its legendary genius loci, thus helping to spread awareness of Czech culture and its level of education. The topics of the individual volumes are based on the intersections of vertical and horizontal timelines, presentin...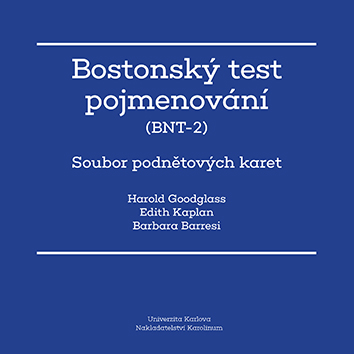 The series Psychodiagnostika publishes material valuable for those in the fields of psychometry and psychodiagnosis. Not only do the tests and manuals that are published in the series meet the highest psychodiagnostic standards, because of the series' close cooperation with experts and professionals in Czechia and Slovakia, but they pay particular attention to certain demographics, such as the young and the old, as well as specific clinical po...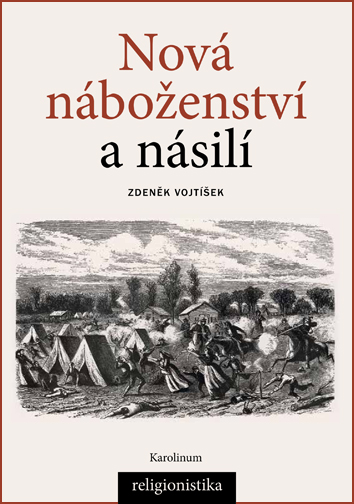 The Religionistika (Religious Studies) series focuses on critical interdisciplinary study of the phenomena associated in the concept of religion. This series strives to introduce current impulses from international religious research and discussions to the Czech environment, while at the same time publishing original works by Czech scholars, including young researchers. In addition, the series also presents older fundamental works, both Czech ...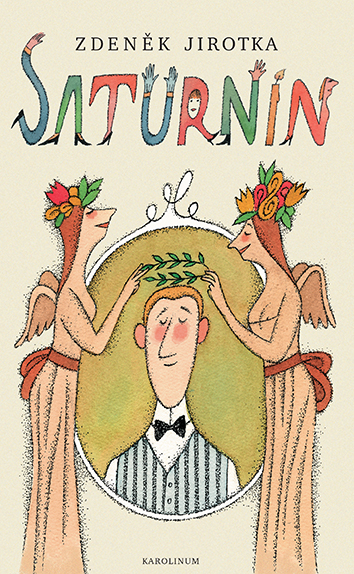 Zdeněk Jirotka's humorous novel was first published in 1942 and since then has been published more than 15 times in Czech and has been adapted to film and theatre several times. After more than 60 years, non-Czech-speaking readers can become acquainted with the hero of Jirotka's novel, the legendary faithful servant Saturnin and his battles with Aunt Kateřina and her son Milouš. Each book is accompanied by original illustrations by Adolf Born....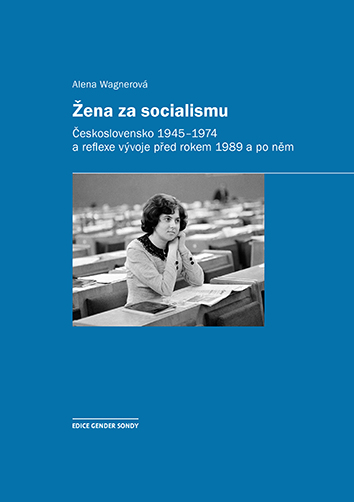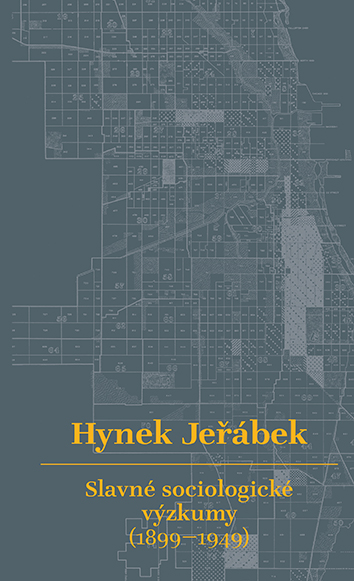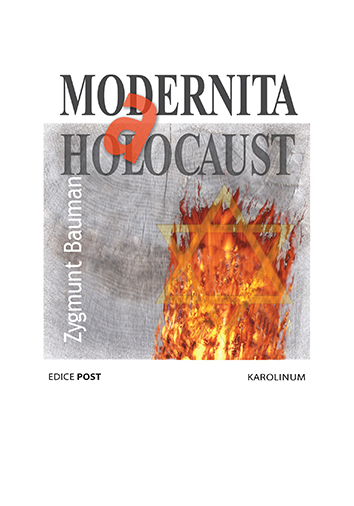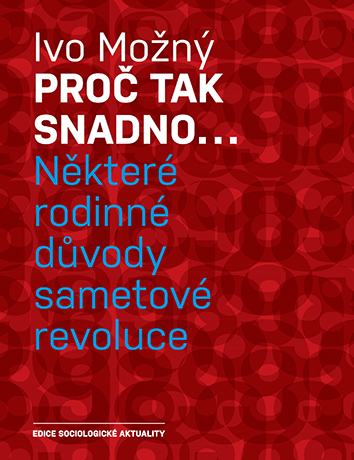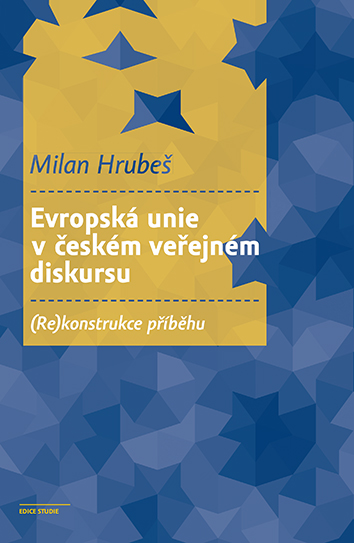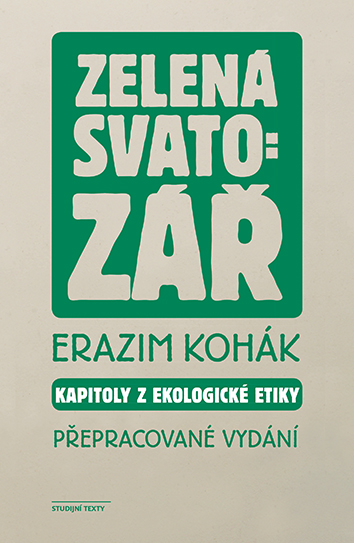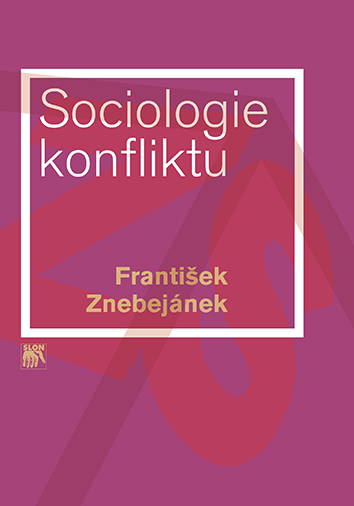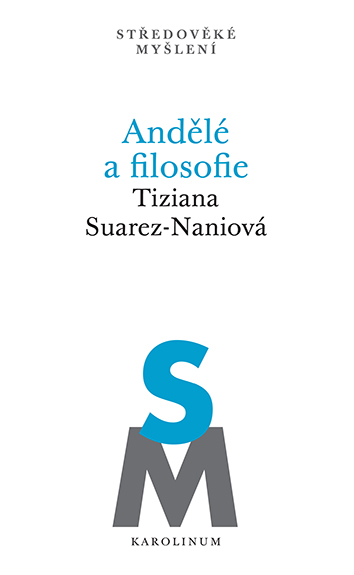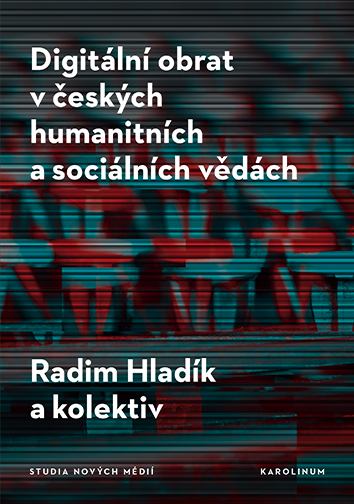 This series presents important texts on this ever changing and ambiguously defined field of new media. The plural in the title accentuates the methodological pluralism of the field which emerged from the computer revolution at the end of the last century. It aims to offer not only canonical works in the field, but also texts from related areas, such as games studies or digital humanities. This series is intended for students interested in the ...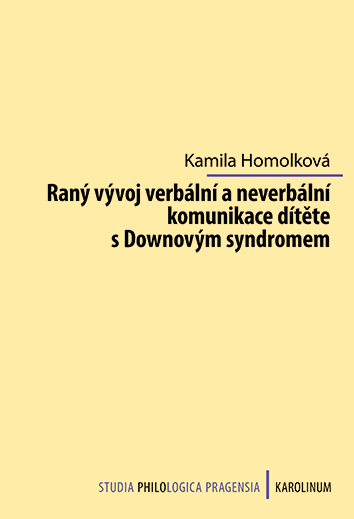 Studia Philologia Pragensia (SPP), a follow up to the previously published AUC Philologica Monographia series, presents research results of university teachers and scholars carried out in a broad field of philological disciplines for both a Czech and international readership. The series focuses primarily on monographs in linguistics, literary science and translation studies, while also presenting papers addressing broader cultural issues. Cons...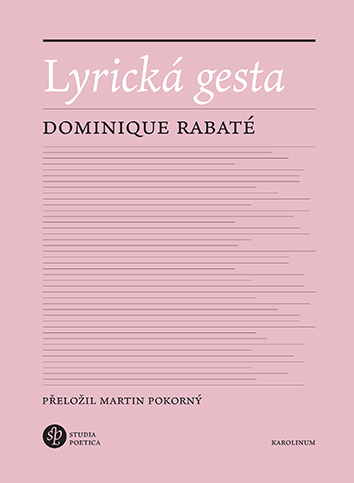 Jonathan Culler (* 1944) is one of the most prominent literary theorists and his book Literary Theory: A Very Short Introduction has been popular both here and in the US. The goal of Theory of the Lyric is to approach lyrical poetry in a flexible and non-dogmatic manner, while taking into account the rich inner connections of the tradition of poetic writing, listening and reading, which stand the test of authors' and readers' experience and th...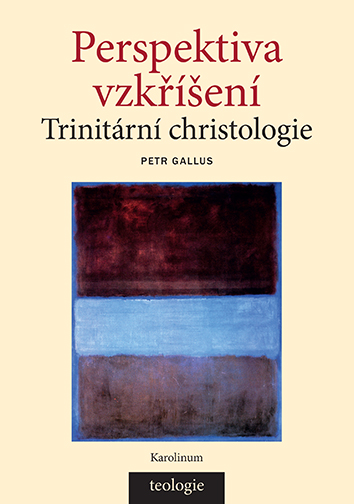 This series aims to present the contemporary state of academic research in theology, both by publishing fundamental foreign works and by publishing texts by Czech scholars. The intentional lack of focus on a particular creed aims to afford an opportunity for scholars of all creeds and for mutual dialogue. This series is primarily intended for students of theological faculties and theologians; however, we believe that it will find its readers a...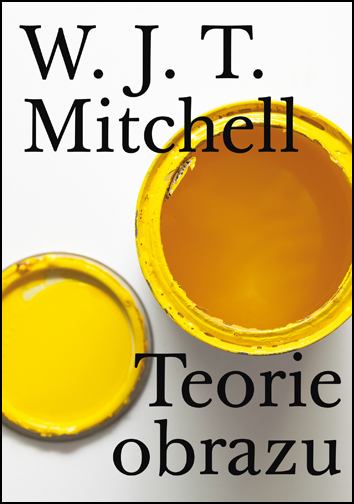 The spread of film, television and new media has flooded our daily life with images, and visuality is becoming a dominant and often superficial and manipulative gate to the perception of the world. The study of visual culture can help improve orientation and the decoding of hidden meanings in communication. The Visual Culture Series caters to experts and readers interested in images, visuality, visual culture, photography, photojournalism and ...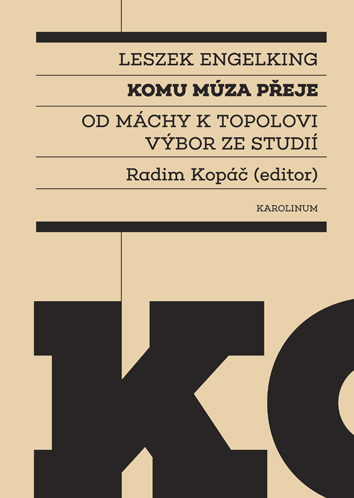 The series Czech Studies Abroad, as the name suggests, will contain the works of foreign Czech studies and Slavic scholars. Leading translators and editors make these fresh and inspiring views of Czech classical authors and works available to Czech readers. The edition is intended not only for experts on Czech language and literature but thanks to its readability, supported by erudite commentary from the fields of literary science and history,...