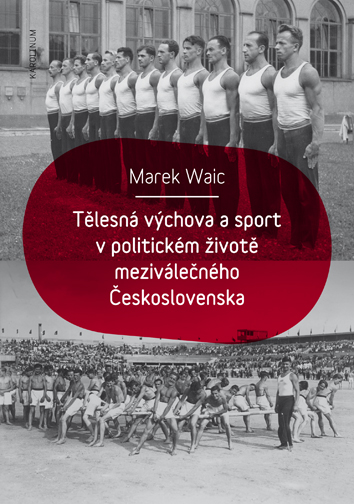 Tělesná výchova a sport v politickém životě meziválečného Československa
[Physical education and sports in the political life of interwar Czechoslovakia]
subjects: sports and physical education, sports and physical education – history

paperback, 310 pp., 2. edition
published: february 2019
ISBN: 978-80-246-3952-9
recommended price: 390 czk
summary
This monograph analyzes the importance and role of physical education and sports in the domestic and international politics of interwar Czechoslovakia. It was the activity of organizations in the area of physical culture which represented the majority of the federal life of the First Republic. The representatives of the majority of gymnastic associations were not seeking direct political influence, but they were nevertheless greatly influenced by political affairs.
Attention is paid mainly to the politics of those associations which most visibly entered into politics, in particular Sokol, the communist Federation of Proletarian Physical Education and the Turner Union, which Konrád Henlein and his companions subordinated to the interests of the Sudeten Germans during the 1930s. The coexistence of Czech and German athletes, whose politicization occurred mainly in connection with the 1936 Olympic Games in Berlin, is also mentioned. The book concludes with a chapter focusing on the upkeep of the system of physical education and sports, which was gradually being developed in Czechoslovakia during the 1920s.
Photographs and citations from historical materials complement the book's theme.