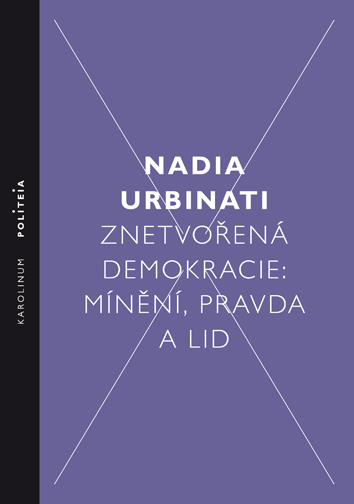 Znetvořená demokracie
Mínění, pravda a lid
[Democracy Disfigured]
subjects: political science and international relations
series: Politeia

paperback, 338 pp., 1. edition
translation: Bíba, Jan
published: may 2018
ISBN: 978-80-246-3661-0
recommended price: 390 czk
summary
This book is a contribution to the discussion concerning the current crisis of democracy and possible solutions. The scholar approaches the theme through an analysis of democratic disfigurations, which are not critiques of democracy as such, but rather unsuccessful theoretical and practical attempts at its improvement. She identifies three types of disfigurations: the unpolitical, populist and plebiscitary. All of these deform the procedural nature of democracy, thus limiting citizens' capacity to influence public decision making.
This book also convincingly defends representative democracy, which deals with the topical question of the danger of the concentration of the media ownership. It represents an innovative academic text characterized by its clarity of expression and by the stance it has taken regarding many serious issues faced by contemporary liberal democratic regimes, which can also be observed in the Czech Republic.

Related events
A debate with its author Nadia Urbinati, a renowned Italian and American political theorist from New York's Columbia University.
newest releases in the series