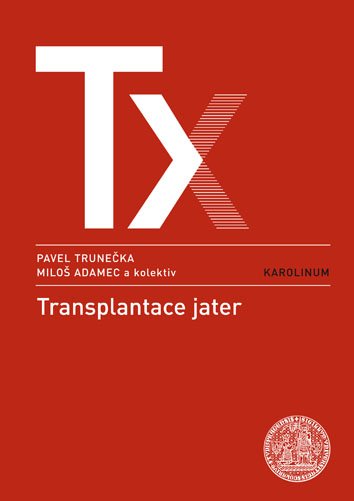 Transplantace jater
[Liver Transplantation]
Trunečka, Pavel – Adamec, Miloš a kol.
subjects: medicine – transplant

hardcover, 256 pp., 1. edition
published: december 2009
ISBN: 978-80-246-1671-1
recommended price: 285 czk
summary
The third volume of the series devoted to individual field of transplantation medicine and prepared in co-operation with doctors from the Institute of Clinical and Experimental Medicine in Prague brings detailed information concerning liver transplantation. This complex summary of existing practical knowledge covers the diagnosis of organ failure, indication and technique of surgery according to the kind of the illness of the transplanted organ, pre- and post-surgery complications and their treatment as well as a global care for patients with a transplanted liver. Special chapters are devoted to liver transplantation in children, complications in other organs (kidneys) or pregnancy in patience after transplantation. The book, contributed to by both Czech and foreign experts, presents a characteristic view of the current state of this field in the Czech Republic and abroad and is an essential practical handbook for specialist physicians as well as pregraduate and postgraduate students of medicine.