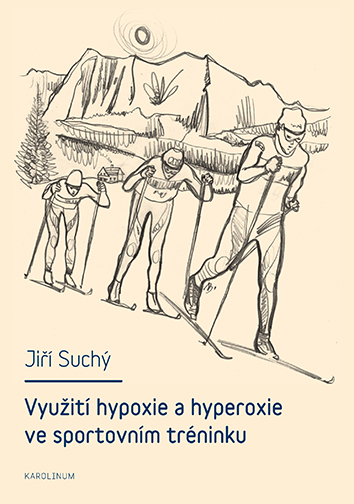 Využití hypoxie a hyperoxie ve sportovním tréninku
[The Usage of Hypoxia and Hyperoxia in Sports Training]
subjects: sports and physical education – training

paperback, 202 pp., 1. edition
published: june 2012
ISBN: 978-80-246-2016-9
recommended price: 210 czk
summary
Making use of higher altitudes is considered to be one of the main possibilities for increasing performance limits in sports. Three-week stays in higher altitudes traditionally belong among the standard methods of its introduction into the training regime. Of course the current trend is for trainers to often use shortened ten to twelve day stays at the higher altitude, although we were not able to find any more comprehensive studies confirming its effectiveness.
The presented monograph, as its name suggests, systematically attempts to verify the effects of ten-day stays at higher altitudes on athletes. We assessed the effectiveness of the stay and training in a hypoxic environment on the basis of changes in the level of fitness and in selected biochemical and physiological indicators. The monograph also summarizes the results of a pilot study, which confirmed the effectiveness of short-term hyperoxia in improving the anaerobic performance under hypoxic and normoxic conditions.
I am pleased to present to you, professionals, students, trainers and others interested in the practical and theoretical usage of hypoxia and hyperoxia in sports training, this comparison of literary sources with the results of my own research. I believe it will contribute to the expansion of knowledge in the field of sports training and other related fields as well.