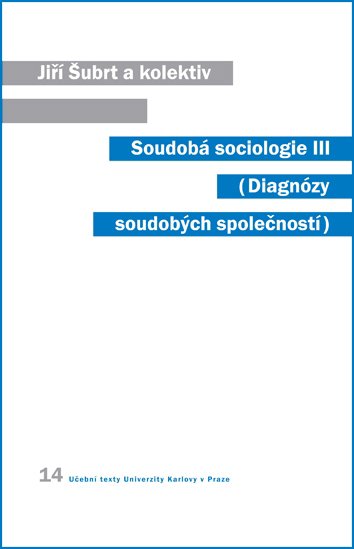 Soudobá sociologie III.
Diagnózy soudobých společností
subjects: sociology

paperback, 384 pp., 1. edition
published: july 2008
ISBN: 978-80-246-1486-1
recommended price: 305 czk
summary
The third volume of the contemporary sociology textbook provides essays which focus on the problem of current processes taking place in contemporary societies. The book contains texts on social change, theories of post-industrial society and knowledge society, ecological problems, concepts of work and quality life, social state or concepts of experience and narcissism societies. Further chapters treat the theory of culture, civil religion, media reality, multiculturalism and other risk topics, conflicts in the period of post-modernity and globalization.