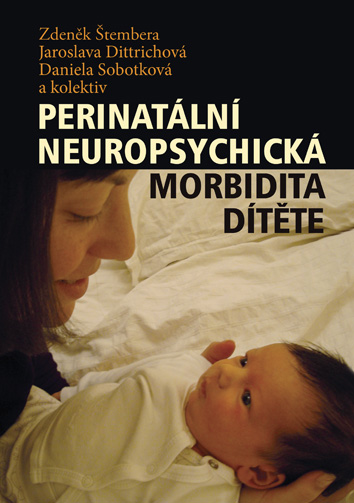 Perinatální neuropsychická morbidita dítěte
[Child Perinatal Neuropsychological Morbidity]
Štembera, Zdeněk – Dittrichová, Jaroslava – Sobotková, Daniela a kol.
subjects: medicine – pediatrics, medicine – neuropsychology

paperback, 660 pp., 1. edition
published: march 2014
ISBN: 978-80-246-2168-5
recommended price: 470 czk
summary
Although the hypothesis about the influence of obstetrical complications on the neuropsychological development of children was formulated 170 years ago, it was only in the 20th century that the number of studies devoted to this issue rose significantly. At first, experts worked on lowering high maternal, infant and perinatal mortality rates, but starting in the second half of the 20th century, they began to focus on further development of children with perinatal load, particularly on prematurely born children and asphyctic newborn infants. This publication presents an overview of the current state of the research and clinical practice, and outlooks for the future in relation to the perinatal neuropsychological morbidity based on a historical development in the Czech Republic and abroad. The scholars afford the reader with a unique opportunity to access systematically arranged facts concerning the development of the foetus and the child, along with health care in obstetrics, perinatology and child psychology. The book presents pertinent information, including a number of references to other works, useful for clinical professionals, research workers and students of perinatology, obstetrics, neonatology, paediatrics, child neurology and psychology. The information is also relevant for administrative bodies which make decisions concerning funding of projects for the improvement of the health of new generations in the Czech Republic. Even in the international scene, it is difficult to find a book of similar scope and importance.