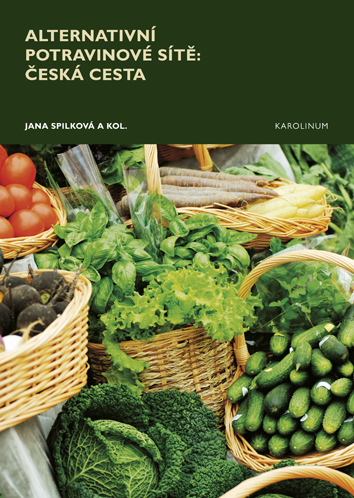 Alternativní potravinové sítě: Česká cesta.
[Alternative food networks: The Czech way]
subjects: sociology

paperback, 186 pp., 1. edition
published: november 2016
ISBN: 978-80-246-3307-7
recommended price: 250 czk
summary
Alternative food networks began to assert themselves outside the Czech Republic in reaction to the globalization in food production and the agricultural commodity market. While there are many forms of food offer internationally, the few that are available in the Czech Republic have become established only recently.
The book presents alternative food networks in the Czech Republic based on the scholars' research, including farmers markets, farmers shops, box schemes, community farming, city gardening and community gardens as well as Slow Food. It provides an overview of product brands and assesses their functionality as indicators of quality or regional origin.
It answers the question of what makes the analyzed schemes an alternative and points out that there are different levels of "alternativeness." However, their potential to actually effectuate change in the existing farming and food system towards a more sustainable model of production and consumption varies considerably.