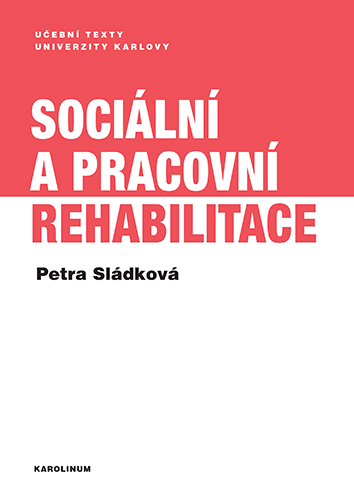 Sociální a pracovní rehabilitace
[Social and occupational therapy]
e-book, 1. edition
published: november 2021
ISBN: 978-80-246-5020-3
e-book formats PDF
recommended price: 110 czk
summary
This book presents information on aid offered by the social and healthcare system in unfavorable life situations caused by illness or old age.
Therapy bridges the healthcare and social systems. Social and occupational therapy represents an important part of inter-professional complex therapy, which allows people to return to their families and to work as quickly as possible.
The readers will undoubtedly appreciate information about the current legislation concerning the means and the goals of social and occupational therapy.
Patients and their families will find here a brief overview as well as specific examples of how to proceed when applying for benefits (disability pension, care allowance and others).