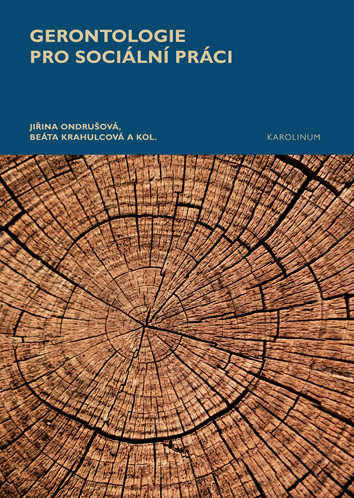 Gerontologie pro sociální práci
[Gerontology for social work]
Ondrušová, Jiřina – Krahulcová, Beáta a kol.
subjects: social work

paperback, 370 pp., 1. edition
published: march 2020
ISBN: 978-80-246-4383-0
recommended price: 430 czk
summary
This text, offering an overview of aging, is intended for social workers who work with senior citizens in adverse social situations and with low levels of self-sufficiency. Theoretical topics are interlinked with experience from practical social work, and contributions are supplemented with numerous examples based on practical experience.
The first part presents the theoretical foundation for professional work with disadvantaged senior citizens, which can also be utilized in counselling. The second and third parts offer a systematic overview of partial aspects of care in social and health services, in home environments and in residential care. As the social situation and self-sufficiency of this group of clients are closely related to their state of heath, the last section of the book summarizes essential information on health-related issues of senior citizens to the extent relevant and compatible with the profession of a social worker.