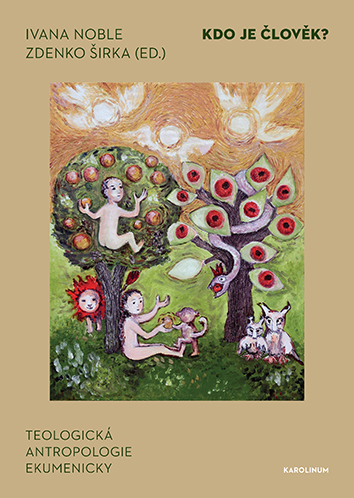 Kdo je člověk?
Teologická antropologie ekumenicky
[Who is Man? An Ecumenical Theological Anthropology]
Noble, Ivana – Širka, Zdenko (eds.)
subjects: religion, anthropology and ethnography

paperback, 346 pp., 1. edition
published: june 2021
ISBN: 978-80-246-4779-1
recommended price: 380 czk
summary
An Ecumenical Theological Anthropology presents an analysis of human existence as viewed by 18 scholars in an interdisciplinary perspective, at whose center is man's relationship with God. In addition to theological, philosophical and cultural anthropology, it is also based on linguistic, psychological, sociological, religious and other analyses, important for the nature of human existence, which in its complex result paint a portrait of man as a dynamic intersection of many dimensions. This book invites the readers' own reflection on the essential questions of our existence: Who are we? Where did we come from? Where are we going?